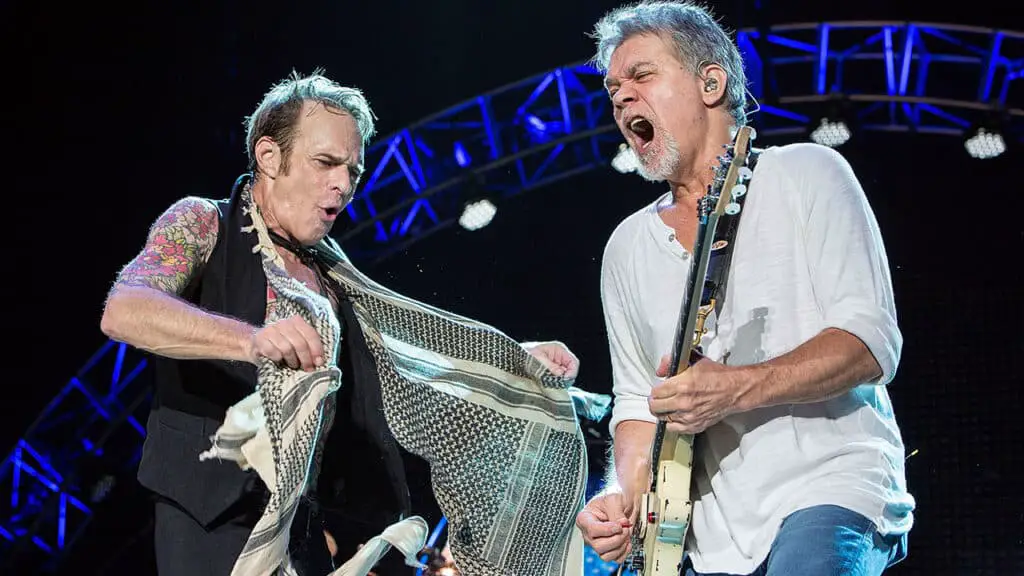 Reflecting upon his bond with Eddie Van Halen, David Lee Roth said it "better than any love affair" he ever had. The iconic VAN HALEN vocalist discussed the power of their songwriting collaboration in episode one of "The Roth Show" podcast which launched earlier this week.
"My dear departed Ed," Roth said. "Boy, I miss him. I had a ball with Ed. Walt Disney once said, 'You know what? My love affair with Mickey Mouse was better than any love affair with a woman I ever had.' I've gotta tell ya: playing with Ed, writing songs with Ed, presenting those songs with Ed was better than any love affair I ever had. And some of those songs, I think, might last forever — or until the last syllable of time, like Shakespeare said. They became anthems. Where are they playing 'Jump' right now?"
Roth commented on the unique inclusion of Eddie playing a synthesizer in "Jump," which was viewed as contentious among fans since he is typically recognized for his remarkable guitar solos.
"I remember when he played it on the keyboard downstairs. I said, 'No,'" David laughed. "Well, we reflect the times, and the times at that time was guitars, guitars, guitars; and 'Jump' was one of those hybrids."
Guitarist Eddie Van Halen died on October 6 at Providence Saint John's Health Center in Santa Monica, California. Guitarist died from complications due to cancer, his son confirmed.