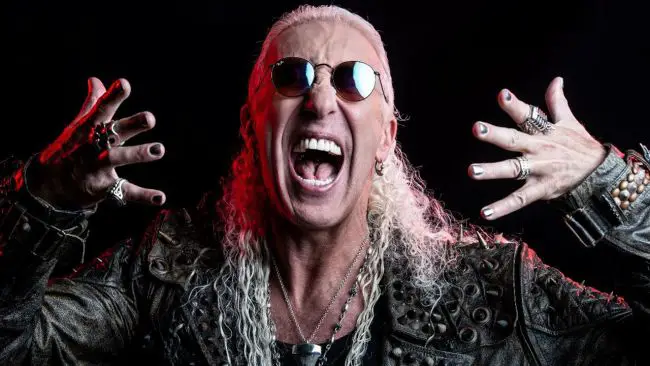 During an appearance on Q104.3 New York, TWISTED SISTER frontman Dee Snider talked about the band's breakup in 1988, as well as the group calling it quits in 2016.
Asked about "Breaking the Band" the TV series that explores break-ups of famous bands, and that also featured Twisted Sister in one of the episodes, Snider commented (transcribed by UG):
"Yeah, that one became a binge-worthy show – narrating about band breakups, clever name, and I'm the narrator of the show. And then after a couple of seasons, I get the call, 'We're doing TWISTED SISTER.' And I said: 'Let me get this straight – I'm narrating about my own band's breakup that I broke up?'"
Snider continues:
"It's like – worlds collide! 'Can I at least react to the horrible things people are saying about me?' And so they put a GoPro in the studio when I'm getting mother-f-ed by the guys in my band for being such a piece of crap in the '80s. But it was all in good fun and actually, it turned out to be a great show."
In a new interview with Fox News, Dee Snider was asked how he feels about TWISTED SISTER's legacy as a band in 2021.
"TWISTED SISTER was one of the greatest live performing bands of all time," he said. "We went and decimated so many festivals and so many concert arenas, and so many bands we opened up for. We were lethal."
Check out Dee Snider slamming a fan on Twitter who criticized him for voicing his political views here.