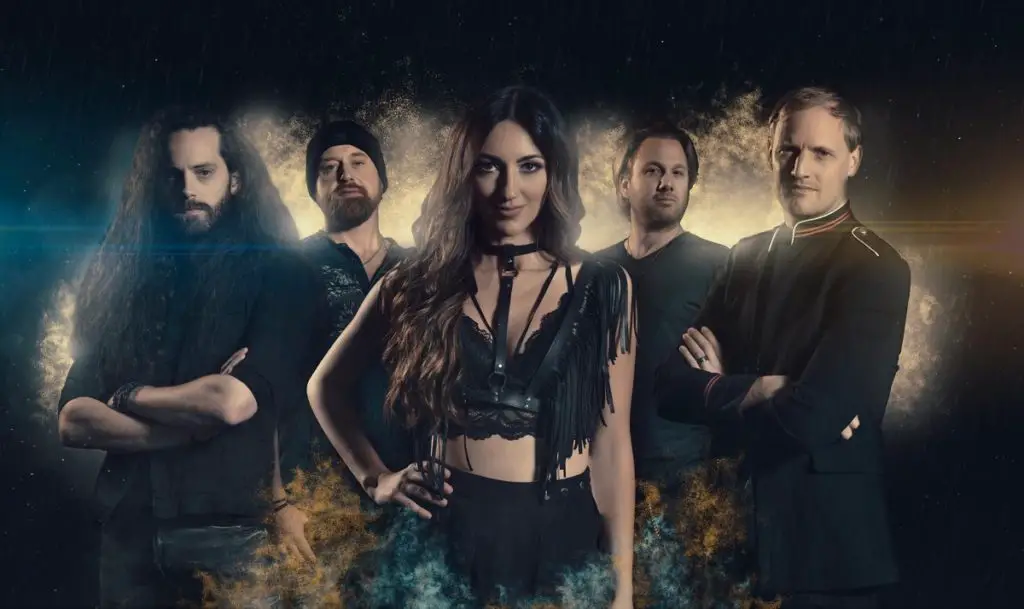 The wait is almost over! Metal greats DELAIN are finally back with their eagerly-yearned-for new studio album, Dark Waters, out tomorrow, Friday, February 10 via Napalm Records! To celebrate this milestone of a bright future to come, the unit around mastermind Martijn Westerholt reveals their final single, "Queen of Shadow," together with a hauntingly beautiful official music video.
The track merges the orchestral and synth-focused soundscapes DELAIN is known for. It weaves melodic heavy guitars that intertwine with orchestral lines and vocal melodies, marking another powerful example of the fresh new sound that presents the crystal clear voice of frontwoman Diana Leah – shining bright like the early morning sun of a yet untouched day. Supported by Paolo Ribaldini and instrumental expertise, the song displays all aspects and colors of their multifaceted spectrum – ranging from pop, to film score-inspired, to blistering, room shaking metal.
Emerging as a brand new start and safe haven alike, Dark Waters, without any doubt, continues the legacy of the brainchild of keyboardist, founder and main songwriter Martijn Westerholt and contains everything DELAIN is loved for and more: A sonic rollercoaster ride of catchy tunes with explosive elements — ranging from pop to film score-inspired to blistering room shaking metal.
The tracklist merges perfectly with the fantastic voice of new vocalist Diana Leah, showcasing her incredible talent and musical sophistication, which the brand new single "Beneath" manifests. The vocal department holds new adventures with guest singer Paolo Ribaldini, who also highlights the track as the ultimate hymn. Along with a stunning music video, "Beneath" takes the listener into a sinister underworld of the deep. Modern, synth melodies mix with catchy classical passages and ominous riffs throughout the song.
Dark Waters Tracklist:
Hideaway Paradise
The Quest and the Curse
Beneath
Mirror of Night
Tainted Hearts
The Cold
Moth to a Flame
Queen of Shadow
Invictus
Underland