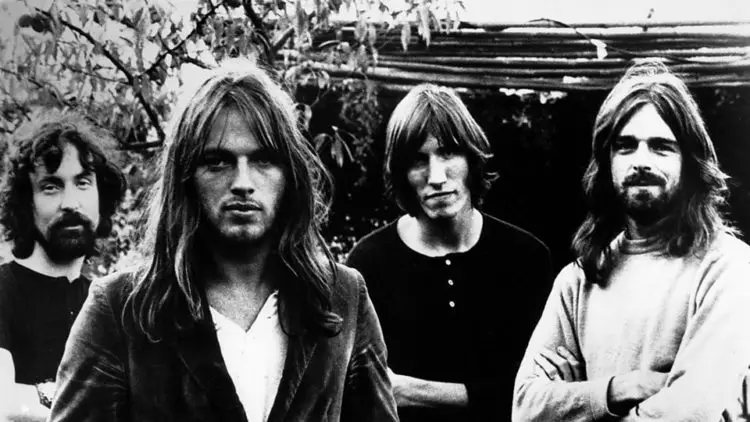 What's in a name? For PINK FLOYD, quite a lot. The band has had more than its share of names over the years. In fact, they've gone through so many different monikers that drummer Nick Mason took the time to document them all in his book Inside Out: A Personal History of Pink Floyd. If you're curious about some of the band's stranger choices, keep reading! We'll take a look at three of their most notable names — The Tea Set, The Megadeaths, and The Screaming Abdabs.
Starting with The Tea Set, this was the name Pink Floyd used while they were still in their formative years. Most likely due to its innocuousness, it didn't really draw too much attention – and that's probably a good thing. After all, as Mason notes, you'd probably get more than a few double takes if you told somebody you were in a band called The Megadeaths! This name was soon retired for something more suitable for their psychedelic sound: Pink Floyd.
Known as the House Band of London's underground scene at one point, Pink Floyd would later settle on another interesting choice: The Megadeaths. Although short lived, this name certainly captured the spirit of their music and represented an aesthetic shift for the band. The name made way for the pink-clad psych rockers everyone knows and loves today, but it certainly left an impression on those who heard it.
Finally, there's perhaps their strangest moniker yet: The Screaming Abdabs. This was a shortened version of an earlier name they'd used called The Abdabs, which would later be replaced with Pink Floyd, which took its eventual name from two bluesmen, Pink Anderson and Floyd Council to acknowledge its bluesey roots. As unconventional as it may have been at the time, this name still has its place in rock history – and fans of Pink Floyd can look back fondly on all the different forms their favorite band has taken over the years.