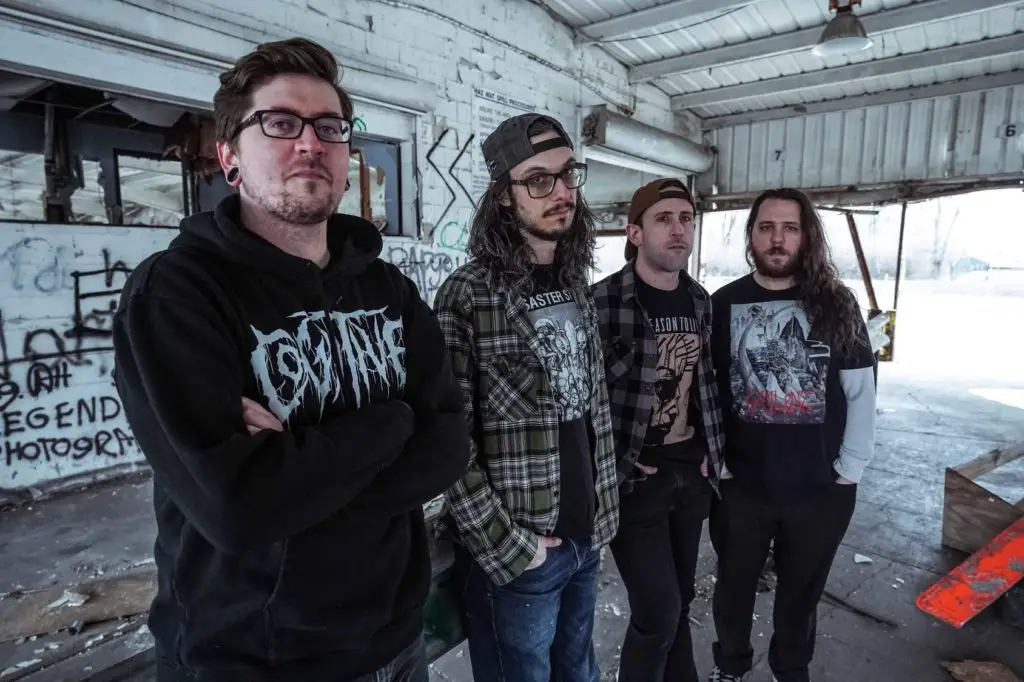 Grindcore act DOMESTIC TERROR will release a video for "In Favor Of Public Execution" track on April 28th. Now, the band has released a teaser video which can be viewed below.
Formed over a decade ago as a 3 piece improve-grindcore project, DOMESTIC TERROR has evolved to become one of Ohio's most punishing underground, brutal death metal bands. Blurring the lines between slamming death metal, grind and beatdown. It has been 5 years since the bands last release, the High On Violence EP which was released via Sevared Records and 6 years since the release of their most popular album, The Holy Landfill split with Putrified J on Rising Nemesis Records.
And now, finally after a lengthy writing process, the time has come to drop the hammer on the midwest death scene yet again with the self-titled DOMESTIC TERROR full length. The album will see a release via x7Ax Records in multiple formats including vinyl, cassette, CD and of course digital. Pre-orders are available now and be on the lookout for the full album to drop February 26th. 
Domestic Terror Track Listing:
1. Intro
2. Heavily Sedated
3. P.I.T. (Primitive Interrogation Techniques) feat. Zach Hatfield of LEFT BEHIND
4. Temple of Lashes
5.Drugged and Abducted
6. In Favor of Public Exécution
7. American Snuff
8. Seraphim Ablaze