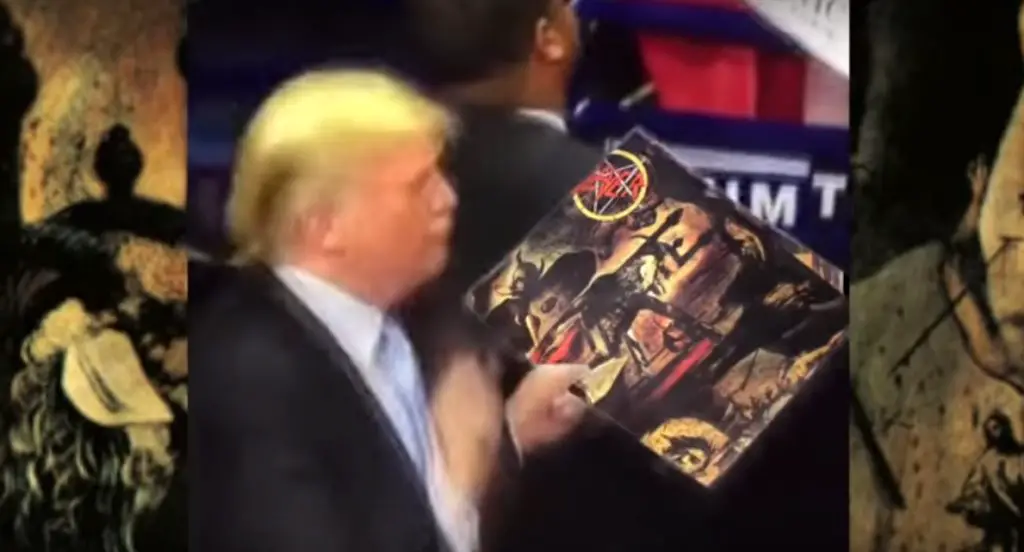 Oh man, Lars Von Retriever never fails to amaze us with his crazy mashups. After Donald Trump's speeches mixed with MEGADETH's "Holy Wars" and SYSTEM OF A DOWN's "Chop Suey", now we maybe have the most amazing yet.
New video brings mashup of Trump's speeches with SLAYER classic "Raining Blood".
I'm just gonna cite this comment from one user on YouTube: "0:29 best edit in all human history. Period."
Goodies await below.