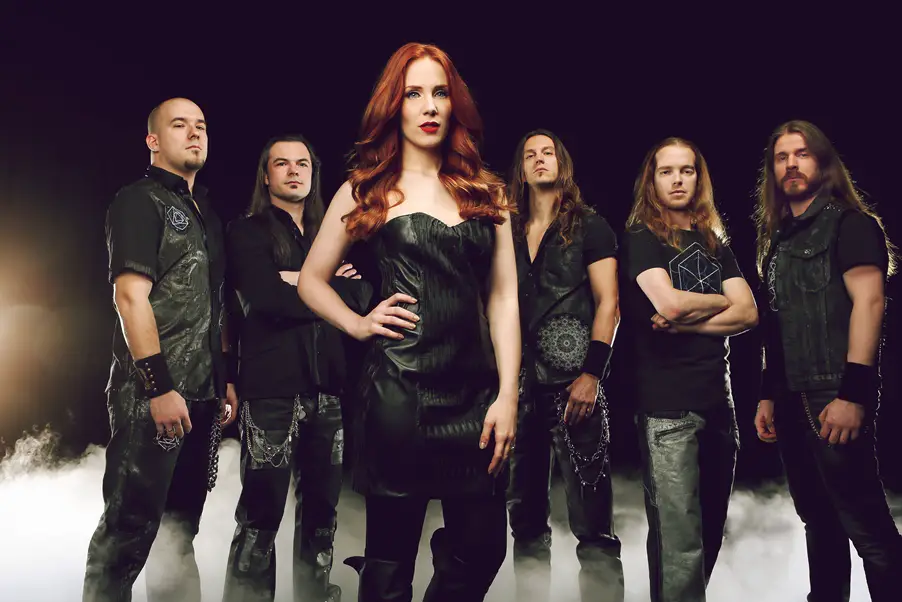 Holland's greatest symphonic metal band, EPICA, have finally put the last touches on their new upcoming studio album entitled "The Holographic Principle". Once again it'll be released worldwide via Nuclear Blast Records. The album was recorded with Joost van der Broek at Sand Lane Studios. Mixing was handled by Jacob Hansen (VOLBEAT, DESTRUCTION). The cover artwork was created by Heile.
The band commented:
"Our highly anticipated seventh studio album is a fact. »The Holographic Principle« feels to us like a true treasure, created by us all with blood, sweat and tears of joy. In the past year we have worked very hard to write and record this special album. We are all very eager to share it with you! Join us on our new musical journey."
To celebrate the release of EPICA's brand-new record fittingly, the band will be playing on their own Epic Metal Fest in Tilburg, NL on Saturday, October 1st.
They invited KATATONIA, their label mates FLESHGOD APOCALYPSE and (also landsmen) TEXTURES to take part in this special event. Additionally, STREAM OF PASSION, THE AGONIST, MAYAN, MYRATH, EVIL INVADERS and last but not least OFF THE CROSS will be attending EPICA's release show..
2016-06-04 /Minsk (Re:public), BY
2016-06-05 /Plzen (Metalfest Open Air), CZ
2016-06-07 /Bratislava (Majestic Music Club), SK
2016-06-08 /Rome (Rock In Rome), IT
2016-06-10 /Sölvesborg (Sweden Rock Festival), SE
2016-06-23 /Copenhagen (Copenhell), DK
2016-07-09 /Geiselwind (Out & Loud Festival), DE
2016-07-16 /Dunaujvaros (Rockmarathon Festival), HU
2016-07-23 /Mexico City (Heaven & Hell Festival), MX
2016-08-05 /Zarasai City (Roko Naktys), LT
2016-10-01 /Tilburg (EpicMetalFest), NL
2016-10-15 /Sao Paulo (Epic Metal Fest Brazil), BR