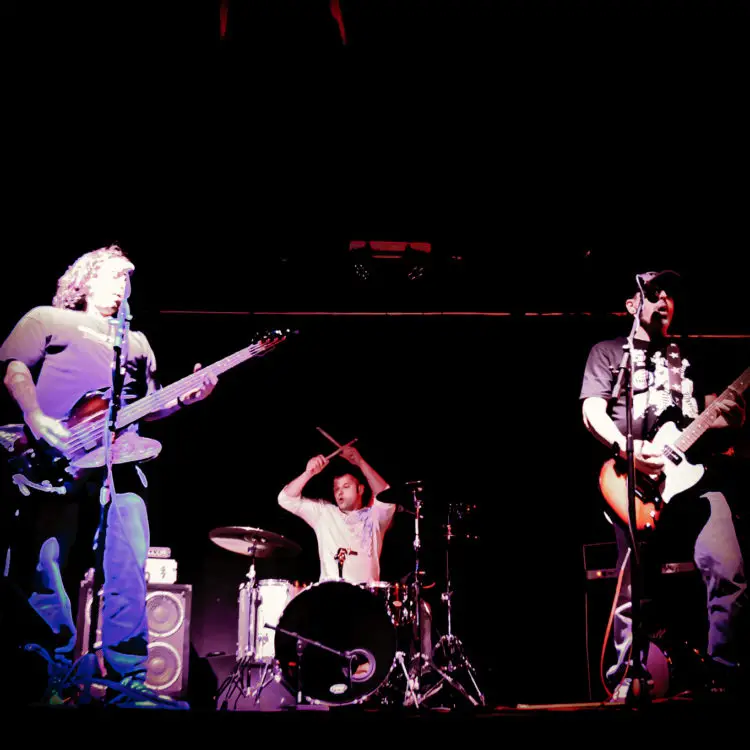 Evil on Repeat are heavy punk band born in South Sound area of Washington between Seattle and Tacoma on a mission to fuse their love of the Seattle sound of the late 80's and early 90's and the SoCal punk scene mixed with some Alternative rock creating their own rendition of punk rock music.
Fronted by Joey Lee on guitar and vocals who grew up practically with a skateboard glued to his feet started listening to punk rock at age 13 and heavily influenced by Descendents, Minor Threat, The Dead Kennedys and the Circle Jerks started playing guitar at age 16 and then fell in love with the Seattle scene of the late 80's going to see local bands of the era was a weekly event. After playing in several bands as a lead guitarist finally met Branimal and began playing and writing songs and started doing the lead vocal as well. Branimal
Branimal started young banging pots and pans and idolizing artists such as Thurston Moore, Adrian Young and Ricky Nelson… Coming from a street performer (Busker life) and trying out for the Big Theatre stage such as the Blue Man group, Broadway…etc…etc…He decided to give into his roots and create some cross culture rock and roll.
Chad Oliveira grew up in North Central Washington and turned to music as a way to cure the boredom of living away from the city he was heavily influenced by the Seattle music scene and Heavy Metal music of the late 80's and early 90's. He moved to the South Sound area outside Seattle in the late 90's and has played in the bands Tsalvo, Trailer Trash, Anger Management and Motormouth. By chance he ran into Joey Lee at a Supersuckers show in Tacoma in May of 2019 where he was asked to come and see if he would fit as the bass player for Evil On Repeat and the rest is history.
Together Joey and Branimal started Evil on Repeat as a reference to the evil that is done by human beings daily in this world and as a way to let out some aggression as well as offer something creative to the world. After playing together for a year Chad Oliveira joined the band and 4 months later they were in the studio to record their debut album "Mission To Rock."
They are now working on the follow up to "Mission To Rock" and looking forward to playing some shows.

Band Line Up
Joey Lee Guitar And Vocals
Branimal Drums And Backing Vocals
Chad Oliveira Bass And Backing Vocals
Read our review here.