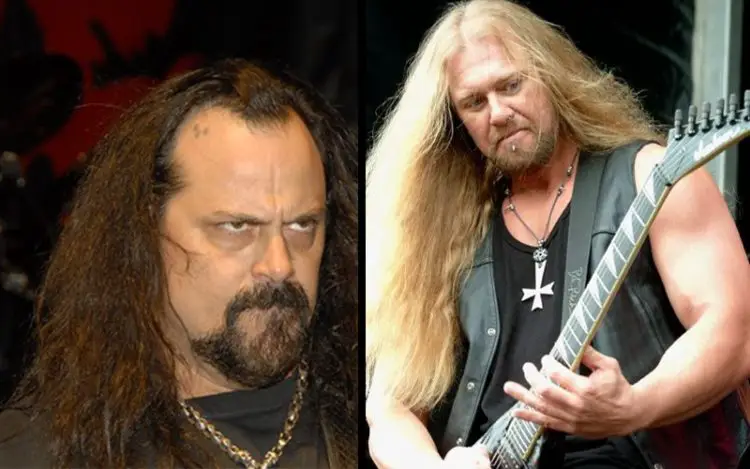 Even after 15 years, Eric Hoffman is still angry at DEICIDE's Glen Benton. According to MetalSucks, Eric is regularly posting on Facebook about Benton and the money we owe him for unpaid royalties for when he was a part of DEICIDE.
If his latest post, Hoffman challenges Benton to a physical confrontation and continues to accuse him of money owed.
You can see what he wrote in his post, which has since been deleted, below:
"If I DEICIDE/AMON Eric Hoffman stop death metal, it was lack of support. Last AMON album released was out of my own pocket.. I will collect what has been rightfully owned and that scum f*ck Glen and the Turtles, they only care about themselves.
"I will never stop death metal and yes we will kick your a*s Glen any time any place. I will collect my money clearly fraud scum f*ck.
"You say gloves are off your better put some on, the anger in me, your head will spin around like the f*cking exorcist, you know where I live, welcome anytime collecting all my merch for royalties for 20 years and royalties for 13 on scars believe me I will not let you get away with this, we will meet again, anger is building and has it's vengeance. Yes again he was hired I drew the logo found the name. that's why I use his name AMON. f*cking prick."