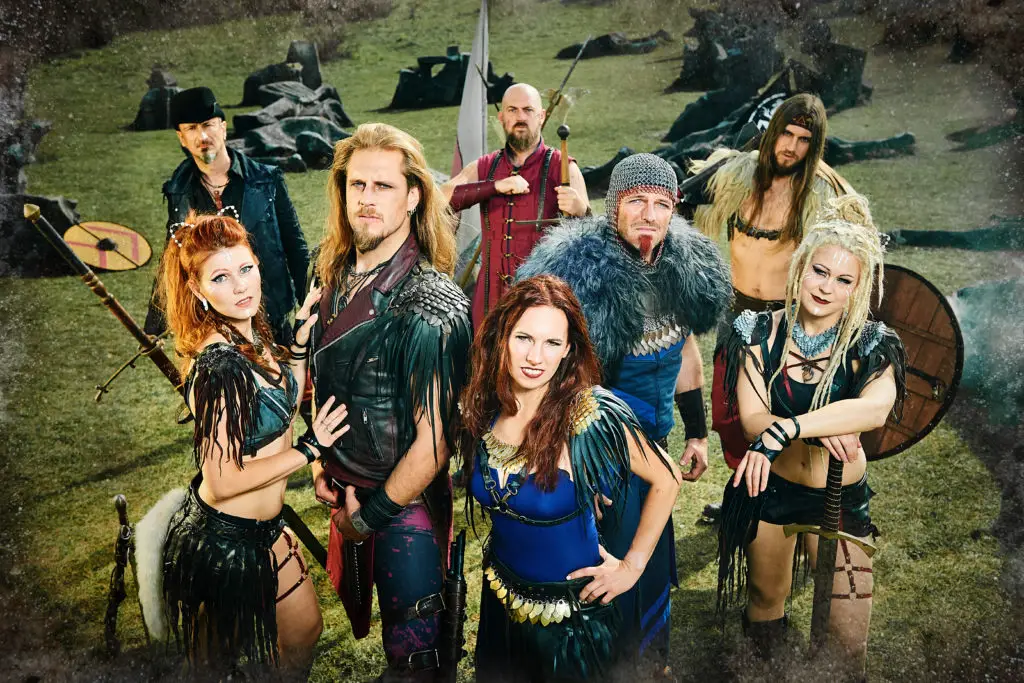 German medieval rock masters FEUERSCHWANZ have released the official music video for their song "Kampfzwerg". The video consisting of video recordings from their live stream event Die Letzte Schlacht earlier this year and new performances in typical FEUERSCHWANZ manner. The song, originally released on the their chart-breaking studio album, Das Elfte Gebot (GER #3) quickly became a fan-favourite and the video comes as a harbinger of a big announcement to be delivered next week!
FEUERSCHWANZ about the new video:
"The battle dwarf (German: Kampfzwerg) – key figure of the fantasy genre or bearded, cozy beer drinker? We say: both! And bow to the grim king of mines, gold treasures and underground halls with our latest prank!
The film footage comes from our legendary online concert "Die Letzte Schlacht" (eng.: The Last Battle) – on a cold January night on the eve of the battle we descended into the glowing ovens of the dwarf forge to salvage this videographic relic from the underworld."