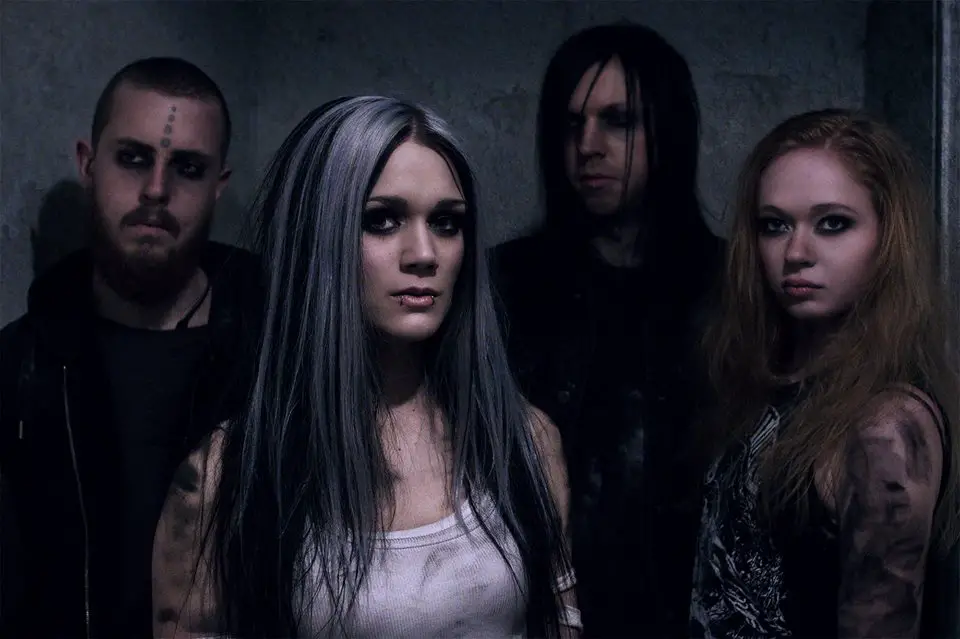 Denmark's FOREVER STILL will embark on a massive European tour together with The Italian Gothfathers from LACUNA COIL. Starting from Paris, the new hope of heavy rock will haunt Germany and Scandinavia, head over to the UK and end the trip in Bologna.
"We are beyond thrilled for this tour!", singer Maja states. "We have wanted to visit our fans all around Europe for a long time, and this lineup with LACUNA COIL is the perfect fit. Not only am I excited to tour with a band I've been listening to growing up, they're also in the top 3 of bands our fans have requested us to tour with! We really can't wait, and I can only imagine the fans are gonna be as excited for this, as we are!"
With their untamed female lead vocals and haunting melodies, the new wildfire named FOREVER STILL started to spread from Denmark and is ready to burn down every shore with their first studio release "Tied Down", out on October 21st. The band now published their second album trailer and in this clip, singer Maja Shining speaks about the writing of her lyrics and explains where the inspiration for the album came from.
Watch the album trailer below.
Tour dates \w LACUNA COIL:
2016/10/20  Paris (La Cabaret Sauvage), FR
2016/10/21  Vosselaar (Biebob), BE
2016/10/22  Tilburg (O13), NL
2016/10/24  Köln (Underground), DE
2016/10/25  Berlin (White Trash Ballroom), DE
2016/10/26  Hamburg (Grünspan), DE
2016/10/28  Copenhagen (Vega), DK
2016/10/29  Malmö (KB), SE
2016/10/30  Oslo (John Dee), NO
2016/10/31  Stockholm (Nalen Klubb), SE
2016/11/02  Essen (Zeche Carl), DE
2016/11/03  München (Strom), DE
2016/11/05  Wien (Simm City), AT
2016/11/07  Pratteln (Z7), CH
2016/11/08  Strasbourg (La Laiterie), FR
2016/11/10  Bristol (Marble Factory), GB
2016/11/11  London (Koko), GB
2016/11/13  Birmingham (Institute 2), GB
2016/11/14  Newcastle (Riverside), GB
2016/11/15  Glasgow (Garage), GB
2016/11/16  Manchester (Academy 2), GB
2016/11/18  Southampton (1865), GB
2016/11/20  Cognac (West Rock), FR
2016/11/22  Madrid (But), ES
2016/11/23  Granada (El Tren), ES
2016/11/24  Barcelona (Razzmatazz), ES
2016/11/26  Pordenone (Deposito), IT
2016/11/27  Rome (Orion), IT
2016/11/28  Milan (Live Club), IT
2016/11/29  Bologna (Zona Roveri), IT