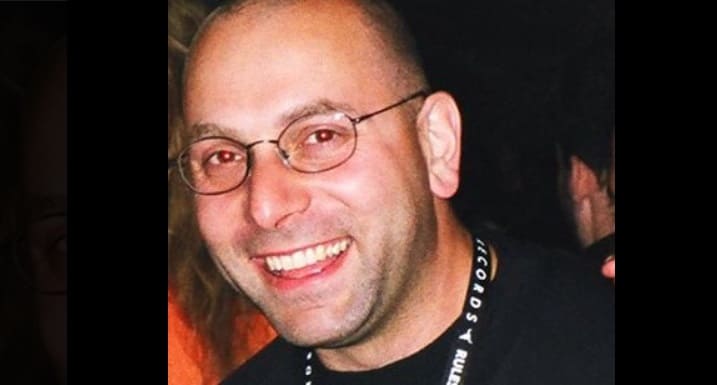 Former OVERKILL and ANVIL guitarist Sebastian Marino has passed away at the age of 57.
Tragically, Sebastian's friend Bruce Pilato reported that Marino was taken to a medical center and succumbed in the early morning of January 1st while undertaking sound job for New Year's Eve in Florida.
Sebastian was featured on ANVIL's 1991 album Worth The Weight as well as three OVERKILL albums in the 90s: The Killing Kind (1996), From The Underground And Below (1997) and Necroshine (1999).
ANVIL frontman Steve "Lips" Kudlow tweeted: "Condolences to my friend Sebastian Marino's family and friends. Seby was a dear friend and I will miss him profoundly!! Worth The Weight was an extremely special ANVIL album and it will keep Seby alive through our history forever! RIP SEBASTIAN MARINO".
Pilato shared in his post that Sebastian owned and operated AUDIO IMAGES, one of the most renowned audio and video production firms nationwide.
Bruce added: "He and I go back to the 1980s and in the mid 1990s we worked together with Linda Rutherford & Celtic Fire, which featured his first wife. It was Sebastian who I approached for a road crew when I first started working with Carl Palmer in 2005. Sebastian essentially brought a slew of top quality production people who made up the road crews of Carl Palmer's band; ASIA; YES and other platinum level acts around the globe.
"A brilliant musician in his own right (he played guitar for OVERKILL and ANVIL among others)- he was like a best friend to any working musician or road tech's who interacted with him. He always treated them fairly and often working for less than he should have just so the music could survive."
"Sebastian… you were a diamond whose legacy will shine on forever. RIP, pal."