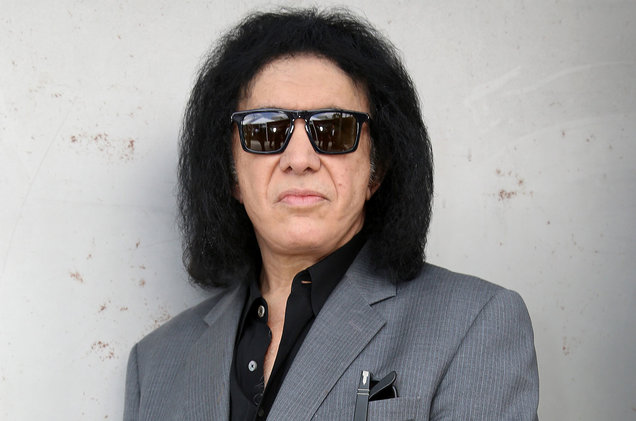 KISS bassist Gene Simmons has slammed Rock And Roll Hall Of Fame saying it's "disgusting" that IRON MAIDEN has yet to be inducted.
Even though artists are eligible for the Rock And Roll Hall Of Fame 25 years after the release of their first album or single, iconic hard rock and metal groups like MAIDEN, JUDAS PRIEST and MOTÖRHEAD have yet to be recognized by the institution, which inducted GUNS N' ROSES in that band's first year of eligibility.
Simmons' claims comes as a response to Blabbermouth's tweet that MAIDEN was snubbed by Rock Hall this year, to which Simmons replied:  "RR Hall of Fame is a sham not to include MAIDEN. Disgusting!"
Last month, KISS frontman Paul Stanley said that IRON MAIDEN deserves to be in the Rock And Roll Hall Of Fame. Stanley tweeted at the time: "Regardless of whether it matters to them, MAIDEN not being in the @rockhall of Fame is INSANITY. Regardless of who is writing in or not, the Committee must induct them. They have helped spawn an entire genre of music. What else do you need to do?? @IronMaiden"
FOO FIGHTERS, THE GO-GO'S, Jay-Z, Carole King, Todd Rundgren and Tina Turner will be inducted into the Rock And Roll Hall Of Fame this year. Additionally, LL Cool J, Billy Preston and Randy Rhoads will receive the Musical Excellence Award. KRAFTWERK, Gil Scott Heron and Charley Patton will get the Early Influence Award, and Sussex Records founder Clarence Avant will be given the Ahmet Ertegun Award.