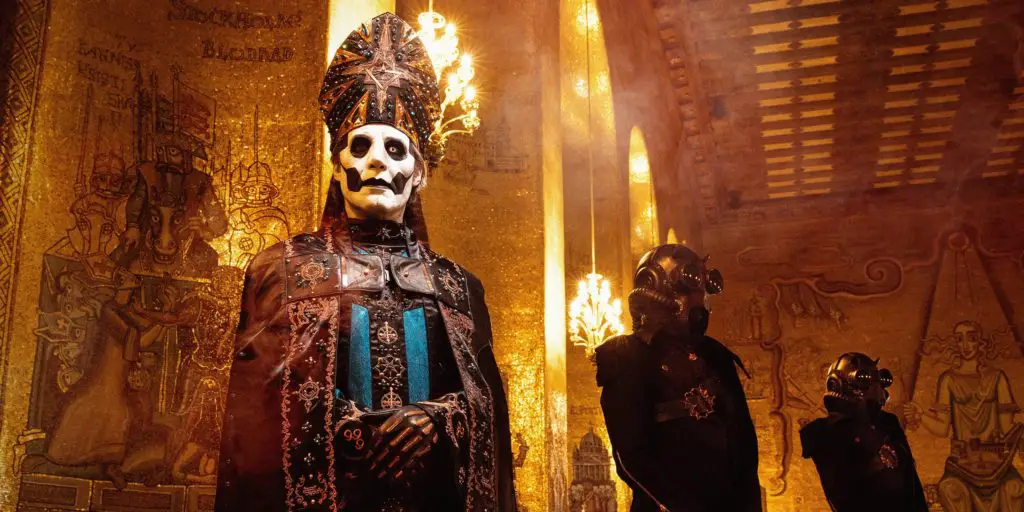 GHOST was forced to cut its performance at the French festival Hellfest short last night after frontman Tobias Forge lost his voice.
After performing the song "Dance Macabre" in Clisson, Forge addressed the audience, saying: "My voice is completely f*cked. I cannot sing one other song for you."
GHOST ware unable to perform what would've been closing track of the band's recent shows, "Square Hammer."
GHOST's latest studio album, Impera, was released on March 11 via Loma Vista/Concord. Album can be heard via Amazon here. The theme of Impera mainly focuses on "the rise and fall of empires". The album received widespread critical acclaim.
As an Amazon Associate, we may earn commissions from qualifying purchases.