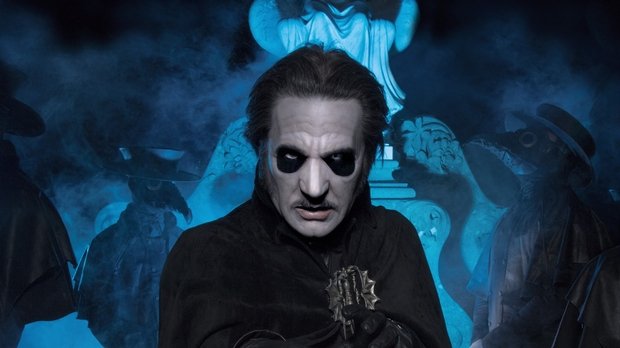 The makers of Ghost, the hand-crafted British ultra-premium vodka, have won the legal battle against GHOST mastermind Tobias Forge over the sale of their product.
On May 9, the vodka brand, which launched in 2015, revealed the existence of a conflict via a Facebook post consisted of a manipulated photo of the Swedish band at the 2016 Grammy Awards, where the group was honored in the "Best Metal Performance" category, with Forge holding a Ghost vodka bottle instead of a Grammy.
Ghost Drinks launched the product "Ghost vodka" in April 2015. At that time, Forge's company Svensk Drama Pop (SDP) had already registered the European Union trademark for alcoholic beverages, but no use occurred. 
SDP had also not made actual use of its trademark within the five-year period required by law. The registration took place on November 30, 2013 and the use didn't start until February 2019.
On December 22, the Swedish Patent And Market Court, which deals with intellectual property infringement and validity cases, issued a judgment saying that the term "ghost" is a generic word and is therefore free for Ghost Drinks to use.
Sweden Rock Magazine recently visited Tobias Forge in the studio in Sweden where he is writing and doing pre-production for GHOST's fifth album.
"The plan now is for me to be here [in the studio] writing for another two months until Christmas," Forge said. "The idea is for the album to be recorded in January. The actual recording will last around six weeks and then there's two to three weeks of mixing and mastering. So sometime in March the record should be finished, but it won't be released until after the summer.
"As it looks now, knock on wood, we will then go on tour. We won't release an album until we know that we are actually going on tour," he added. "The album release will coincide with the start of a tour. Of course, we could announce an album release date and then, for some reason, it might not be possible to tour, but that's a whole other matter."