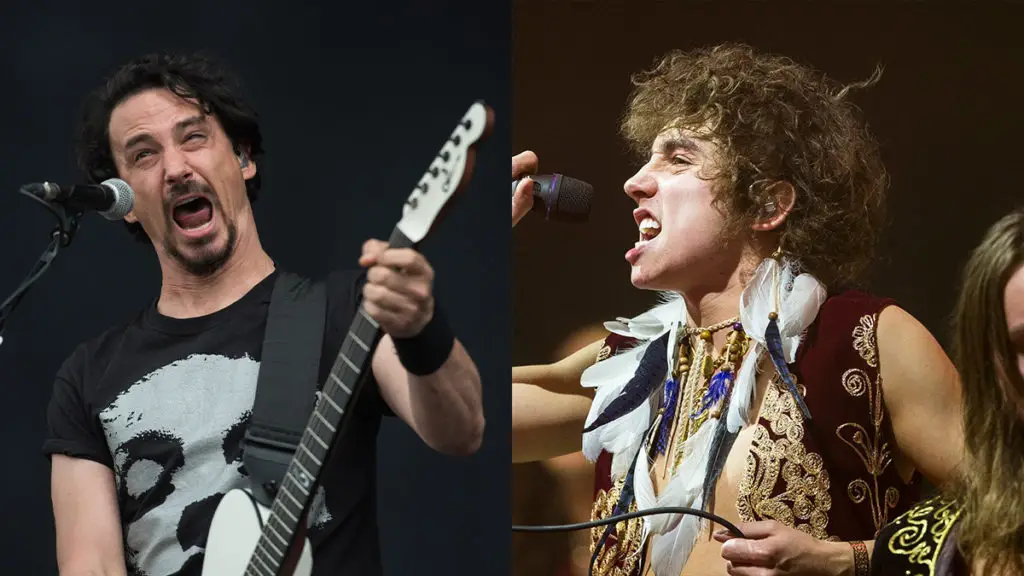 In a new interview with Revolver magazine, GOJIRA singer/guitarist Joe Duplantier says that GRETA VAN FLEET's sophomore studio album, The Battle At Garden's Gate, "blew [his] mind" when he first heard it.
"I heard about them as being a rip-off of LED ZEPPELIN. I think these kids are very talented — I hate calling them kids, by the way, because it shows how old I am," he added. "Seeing a bunch of 20-year-olds grabbing vintage instruments and f*cking laying it down like they do, like in the good ol' days. You can say they sound like LED ZEP or this or that; it doesn't matter to me. I have more faith in humanity when I hear that. I'm, like, 'Yes, some things are not lost.' That album is absolutely amazing."
The Battle At Garden's Gate was released in April this year and debuted at number 7 on the Billboard 200 and number 1 on the Top Hard Rock Albums and Top Rock Albums with first week sales of 43,000.
GOJIRA's latest studio album, Fortitude, was released on 30 April 2021 through Roadrunner Records. It was recorded at the band's studio in New York City, and was produced by Joe Duplantier and mixed by Andy Wallace.
Fortitude debuted at No. 12 on the Billboard 200 and sold 27,372 units in its debut week in the US, which surpassed Magma's chart performance.