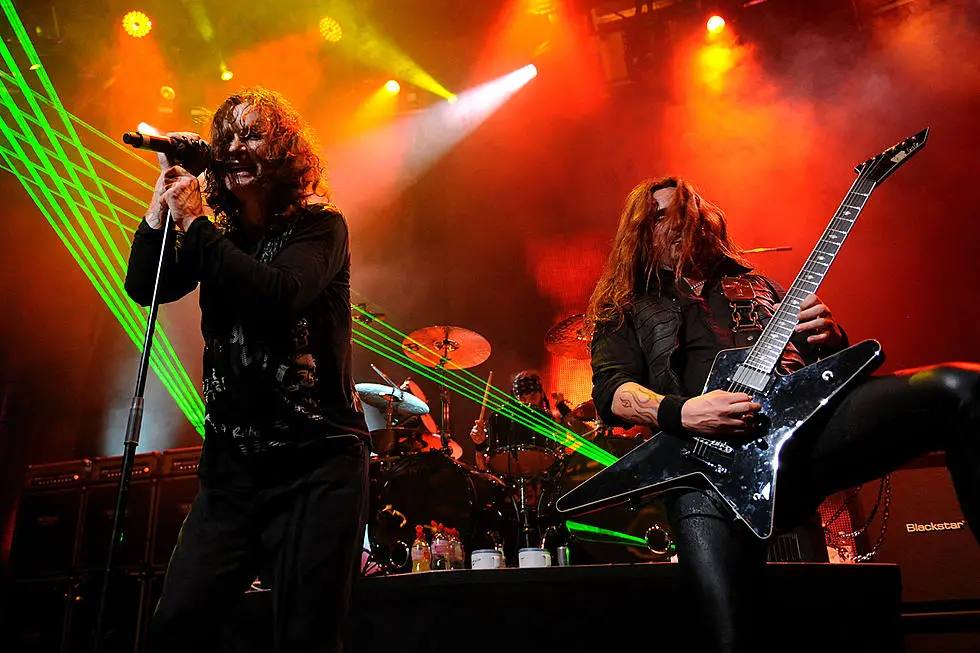 FIREWIND guitarist Gus G. looked back on how he was fired from Ozzy's band in 2017 after an eight-year tenure.
On how he ended up in Ozzy's band, he said: "Somebody reached out from the management back then. They just emailed me and said, 'Would you be interested in doing an audition?' 'Yeah, sure!' I learned a bunch of songs and they flew me out to L.A., and we went into a rehearsal room. I got to meet everybody and we played for a couple of hours.
"Then Ozzy came in and we jammed for a bit," he continued. "I think I got the gig on the spot — right there. He was like, 'Yeah! You're f*cking great, man!' They went into this other room and had a meeting really quickly — with Sharon [Osbourne], assistants, and whoever else was there… And they came back and said, 'You did great. Would you like and come back and do a show with us?' And I was like, 'Hell yeah!'
"I think the first show was the BlizzCon Convention. That was probably like a 'tryout show.' And then they were like, 'You did great. Do you want to come back and do another one?' We did another festival, and then before I know it, I was over at his place, and he was playing me the new stuff he was working on, and I ended up staying there and recording the guitars for the album."
When asked how did he found out he was no longed in band, Gus responded: "Sharon called me at home. I was kind of expecting it. They had announced a festival, and I was waiting to hear back, what was going to happen. And then eventually, she gave me a call — I think it was in the middle of the night — because we have such a time zone difference."
"She called me in Greece, and said, 'I just wanted to let you know personally, so you don't find out online, we're going to do the Farewell Tour, and Zakk [Wylde] is coming back for that.' And I was like, 'No worries at all. No problem.' And I thanked her for everything they had done for me. We're still on good terms, so, no problem at all."
Asked if he would consider working with Ozzy again, Gus said: "I think that's more of a question that you have to ask him. [Laughs] It's pretty obvious, I wouldn't say no if he called me up and wanted to play a show or for an album. I loved my time with him, and of course, I would do it again.
"I think it's more of a question for him — because he gets to pick and choose who he works with. I don't think there is a guitar player on earth that would turn that down… or maybe there would be, I don't know. [Laughs]"