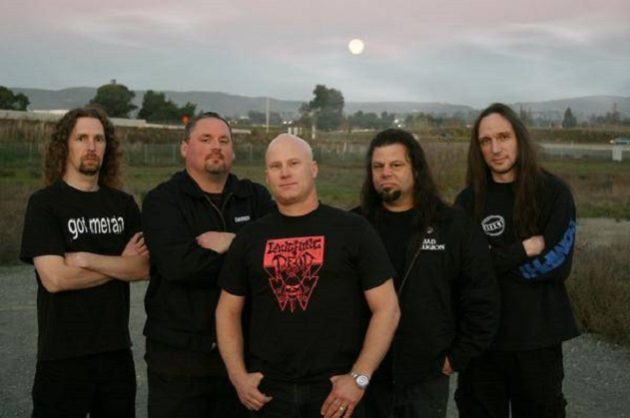 Thrash Metal Family has been teasing/suggesting what appears to be a massive tour featuring four of the biggest bands in thrash metal – DARK ANGEL, HEATHEN, EXHORDER and DEMOLITION HAMMER!
The post reads as follows:
Can we get a Dark Angel, Heathen, Exhorder and Demolition Hammer tour? I say F*CK YEAH! ?
HEATHEN's Kragen Lum was then asked by Thrash Metal Family his thoughts on this idea, to which the guitarist replied:
That would be awesome!
Fans have suggested two iconic Bay Area thrash metal bands – either TESTAMENT or EXODUS (whose guitarist Lee Altus is also a member of HEATHEN) – as the headliner of the tour, as well to have either HAVOK, WARBRINGER or POWER TRIP open up.
DARK ANGEL and DEMOLITION HAMMER have not released full-length records since the early 90's, but both bands have reportedly been working on new material. EXHORDER released their first album in over two decades, "Mourn The Southern Skies", last September. As for HEATHEN, details of their long-awaited follow-up to 2010's "The Evolution Of Chaos" are expected to be revealed in the coming weeks.
Metal Addicts will keep you posted when official news on this potential epic thrash tour comes to light!