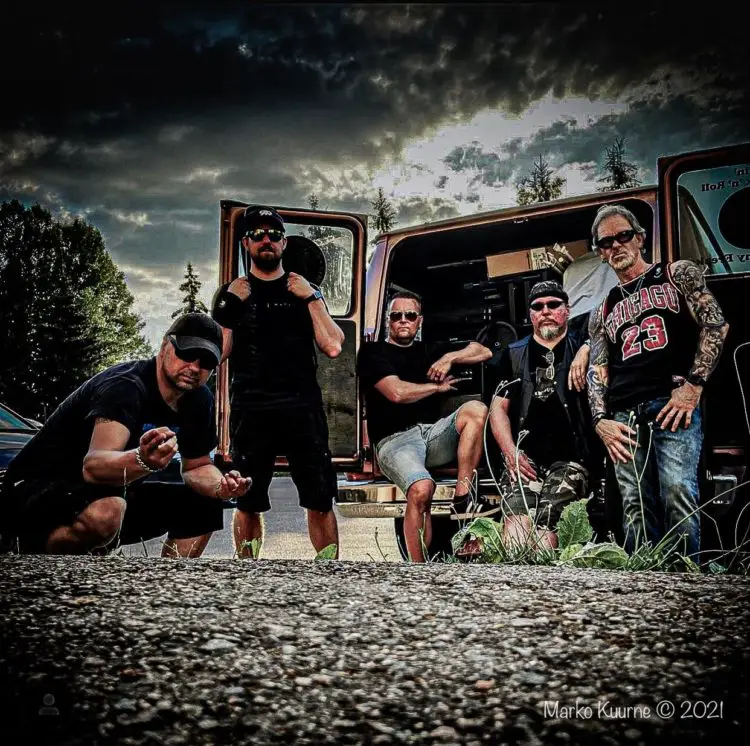 Hootenanny Freaks are a Finnish rock band whose melodic groove also includes heavier rock sides straight out of the '70s and '80s era. The band was founded in 1997 and will celebrate its 25th birthday next year. Over its nearly 25-year history, the band has released two EPs, five singles and two full-length LP's. The first EP, "Hootenanny Freaks," was released in 2013 and the second EP "Rebel Soul" in 2016. In honor of the band's 20th anniversary, the single "Full Steam Ahead" was released in 2017, which was also made into a music video of the same name. In 2018, the band released a new single, "Breakaway," which was also made into a music video. In March 2019, the band released their first full-length album, titled "Freakshow."
The album has a total of 11 of the band's own songs, 7 of which are previously unreleased new compositions. In addition, the album features Breakaway, released as a single in November 2018, as well as 2 remix versions of previously released songs and one live bet on the late-90s song Mean Man Killer. The title of the album from the song Freakshow has also been made into a music video that can be seen on YouTube. Second full-length album, titled "Eyes of the Warrior," was released in August 2021. Before the release of the whole album, three singles called "Isolation," "Girl on Fire" and "Night Train" and their music videos were released.
The band has also had the opportunity to perform with top Finnish artists such as Michael Monroe and Amorphis. In addition the group is a popular performer for example among the bikers and the band has done several successful gigs at swap meets and bigger bike-shows.

Band Line-Up:
Pepe Tamminen (vocals),
Esko Kemell (guitar),
Aapo Häyrinen (guitar and keyboards),
Marko Leino (bass),
Marko Kuurne (drums)
Read our review here.