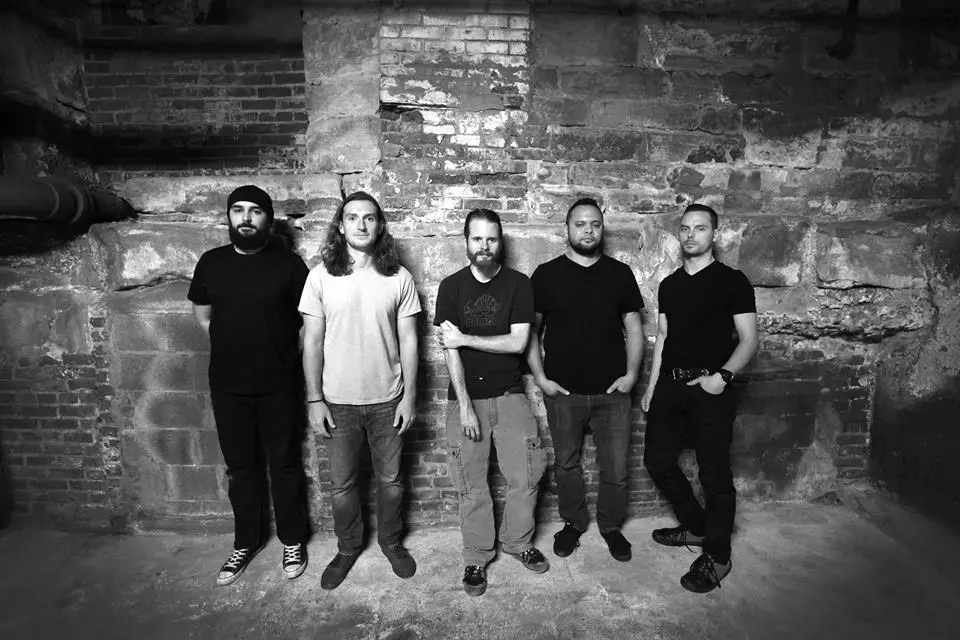 On June 3rd, Akron, Ohio's IF THESE TREES COULD TALK will release their third full-length, "THE BONES OF A DYING WORLD", worldwide via Metal Blade Records. For a preview of the quintet's signature instrumental post-rock, check out new track "Berlin" below.
Recorded over the past year at NE Meadow Studios in Akron, OH, "THE BONES OF A DYING WORLD" was once again produced and engineered by the band's own Zack Kelly (drums). Mixing duties were handled by Zack Kelly and Freddie DeMarco while the final master was completed by Alan Douches at West West Side Music. For the album artwork, IF THESE TREES COULD TALK called upon long-time designer Charlie Wagers, who worked with the band on their past two releases – "ABOVE THE EARTH, BELOW THE SKY" (2009) and "RED FOREST" (2012). After four years of fine-tuning these audio and visual components, the quintet is now ready to unleash their Metal Blade Records debut this summer. See below for the official track-listing!
"THE BONES OF A DYING WORLD" track-listing
1. Solstice
2. Swallowing Teeth
3. Earth Crawler
4. After the Smoke Clears
5. The Here and Hereafter
6. Iron Glacier
7. The Giving Tree
8. Berlin
9. One Sky Above Us
After "THE BONES OF A DYING WORLD"'s release, IF THESE TREES COULD TALK will play two special album release shows in their home-state of Ohio, with a full USA tour planned for September. Stay tuned for more news and dates coming soon!
[soundcloud url="https://api.soundcloud.com/tracks/264614979?secret_token=s-S79Xn" params="auto_play=false&hide_related=false&show_comments=true&show_user=true&show_reposts=false&visual=true" width="100%" height="450″ iframe="true" /]