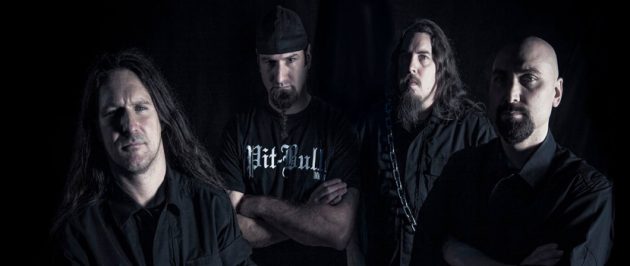 New York death metal giants IMMOLATION will release their new album "Atonement" on February 24th via Nuclear Blast Records. Today, the band has released their second video trailer for "Atonement", in which Ross Dolan discusses how he became the singer and bass player of the band. Check out the clip, here:
"Atonement" was recorded at Millbrook Sound Studios in Millbrook, NY with longtime producer Paul Orofino, and mixed and mastered once again by Zack Ohren (ALL SHALL PERISH, DECREPIT BIRTH, SUFFOCATION). Cover art was created by renowned artist Pär Olofsson (IMMORTAL, THE FACELESS, EXODUS, ABYSMAL DAWN), along with additional artwork by the very talented Zbigniew Bielak (GHOST, ENSLAVED, PARADISE LOST, WATAIN).
IMMOLATION is a name long synonymous with the extreme music scene, delivering some of the most unique and creatively dark death metal the underground has witnessed over the past 28 years. 2017 will mark 29 years for IMMOLATION and in February »Atonement« will prove that this is one band that does not look back, continuing to push the limits and remaining a vibrant force for the future of a genre they helped define.