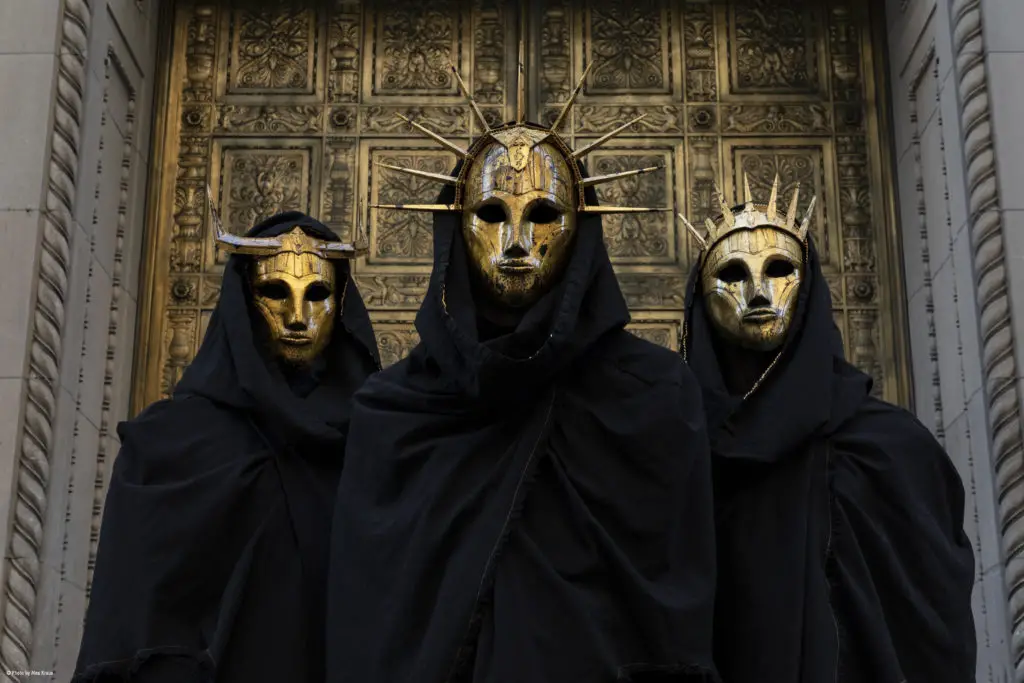 New York experimental metal trio IMPERIAL TRIUMPHANT will headline a Black Metal Rainbows benefit concert at Saint Vitus Bar, Brooklyn NY, on Sunday, February 12, 2023. The concert will mark the release of the Black Metal Rainbows book (PM Press) and will raise funds to support the Ali Forney Center, which is the largest community center helping LGBTQ homeless youth in the United States.
Also on the bill are NYC noise rock band COUCH SL*T, New Jersey power noise sludge quintet SUNROT, Boston black metal band DIVA KARR, and Connecticut trans anarchist black metal project greyfleshtethered. 
Black Metal Rainbows has released a compilation album supporting LGBTQ+ youth charities on November 4, 2022. The album has so far raised $9,000+ and hit the #2 bestselling spot on Bandcamp.
100+ underground and black metal, noise, and electronic artists—including KRALLICE, DAWN RAY'D, PUPIL SLICER, CAÏNA, SACRED SON and MERZBOW — come together in support of LGBTQ youth for benefit compilation album Black Metal Rainbows. From blackened grind to epic black metal, blackgaze to dungeon synth, noise to avantgarde, there is leftist metal and extreme music for everyone!