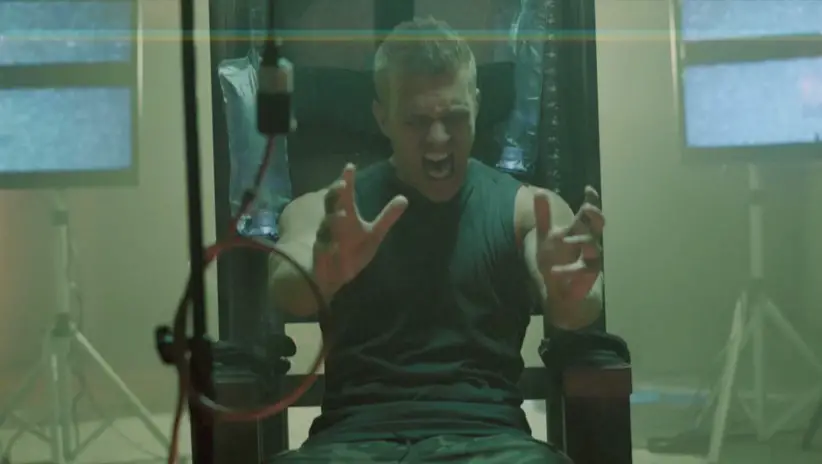 Brian welcome
Thank you for taking the time for answering our questions!
Thank you for having me! The honor is mine. I appreciate your time very much.
First of all tell us who is Brian?
I'm a Rock/Pop singer/songwriter from Missouri and I've been captivated by music ever since I can remember.
Describe your sound.
My sound is a blend between rock and pop with electronic/synth elements throughout.
What separates you from other artists?
I have a very strong passion to help people see their potential. I think we're all capable of great things and living a happy life. Sometimes we just need to hear the right words, the right notes, and know that someone actually believes in us to realize our potential and make it happen. I hope to accomplish that through my music.
What made you want to become a musician?
Initially, my Family. 100%. Music has a big place in all of our hearts and I was luck enough to have that instilled in me at a very young age. To this day, the love and fire that I have for music is all consuming. To get lost in a song is one of the greatest gifts ever.
New album is coming out soon, how do you feel about this release?
I'm confident that I will love every song on it. I cannot speak for others, but I'm so excited to get these songs released properly and I do believe it's the start of the next chapter of the music saga.
The Follower, came out exactly as you wanted?
The Follower came out close to how I wanted. I don't know that I'm ever completely satisfied with my work. But I can guarantee what I felt could be better on The Follower will be used to improve every song of mine in the future.
What are you addressing here, lyrically?
Lyrically, The Follower is about how, as a whole, we are programmed to believe our limits have a cap and are dreams are just that: dreams. It's about realizing that it's time to break free from this illusion they wish us to believe and stop following blindly just because we're told to do so. Fight for your dreams. Know your worth. Take back your life.
With the pandemic situation, how do you promote the new single?
I've been lucky in that my approach has been mainly online oriented from the beginning. So, not much has changed for me. However, I have been lucky enough to work with Angels PR out of Greece to help promote The Follower.
What are your main influences?
My main influences are pretty widespread. Musically, the rock aspect started with Metallica. Their album "And Justice For All" blew my mind. 30 Seconds To Mars was the next big influence as they incorporated a lot synth in their debut album which I loved. Lately, it's been bands like Architects, Hurtwave and Bring Me The Horizon.
If you could organize a tour with the best bands of today's heavy metal, what would these bands be?
War of Ages, Architects, Asking Alexandria, Trivium, Killswitch Engage, Bring Me The Horizon, and Betty White.
What are you most proud of to date?
I'm most proud of the relationships I've developed on this long road. The people I've met have been truly amazing and I'm honored to say that I consider some of them my closest friends.
Any last words for our readers?
Thank you so much for giving me your time and for your interest and support throughout. I hope you all win every battle you face and know that I'm always in your corner throughout! You all ROCK!!
Again, thanks for your time and stay safe!