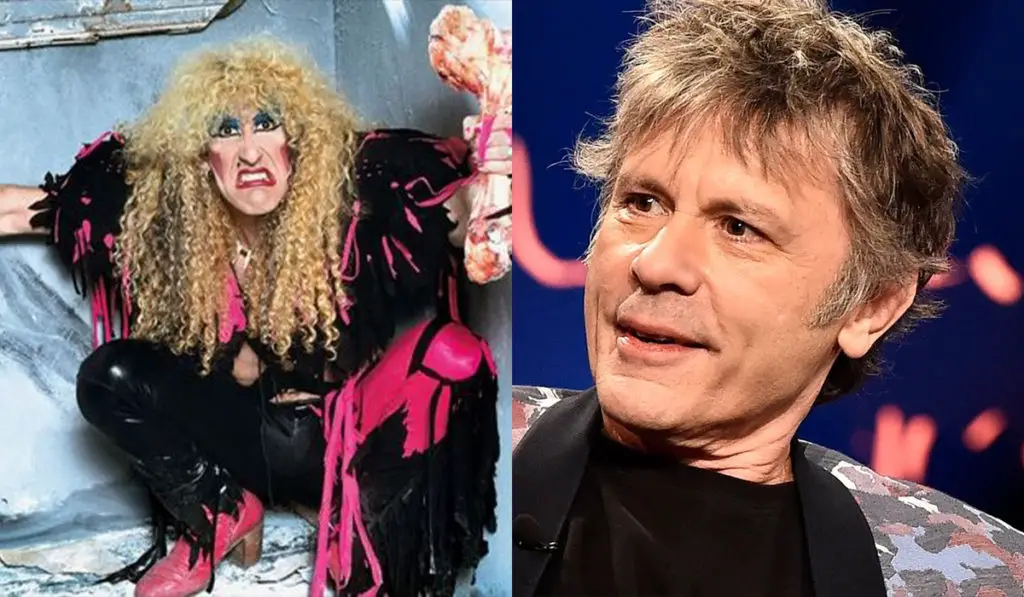 During a recent episode of The French Connection Podcast, TWISTED SISTER guitarist Jay Jay French and singer Dee Snider discussed festival shown, while also touching on how IRON MAIDEN was once intimidated by performing after TWISTED SISTER.
Jay Jay said: "Do you remember when IRON MAIDEN chose to not follow us with that excuse they had to catch a show the next night? And they asked, 'Would you please just close the show?' This was in Spain. All of a sudden, they're headlining, we're the special guests, and we get, 'Oh, MAIDEN's got 14 trucks and they got this thing, would you just kind of… They need to get off early.'
"And the reason why they did this — and you know this is true — the fact is, how many times at a festival did we finish playing and whoever the poor suckers were who followed us had to deal with fans singing 'We're Not Gonna Take It' in between their songs," he continued. It happened all the time. I mean, if you had to be on stage to hear in between your songs, songs being sung by the audience by another band, that's a tough thing to deal with.
"So most people just went, 'You know, you close.' I remember one night, ZZ TOP was headlining over us, and here's what I imagine the conversation was… They said to Billy Gibbons, 'Well, you guys are going out at 10, but if you want, TWISTED can go on…' Billy's probably going, 'I'll take the 8 o'clock.' And he took the 8 o'clock slot.
"But the funniest time that I remember that ever happened was when we were playing that ridiculous festival in Spain, and we were supposed to go at 4 o'clock in the morning. What happened was — we arrived at the hotel and Danny [Stanton, booking agent] comes to me, he says, 'You guys are going on at 4.' I go, '4 PM? Who the f*ck goes on at 4 PM'
"He goes, 'No, 4 AM…' I go, '4 AM?! I know Spain is late, but f*ck, 4 AM, why?' He says, 'Well, you were supposed to go on at two, but the promoter wants to show two hours of highlights of the world cup on big screens before you go on.' And we said, 'Who's supposed to go on before us?' 'WHITESNAKE.' I said, 'Make them the headliner, we're not going out at 4 AM.' So they're going to [David] Coverdale, they said, 'You're the headliner.'
"And he goes, 'What time?… Who's on before us?' 'QUEENSRŸCHE.' 'F*ck that, you tell QUEENSRŸCHE they're headlining.' So QUEENSRŸCHE's told they're headlining — they have no idea why; they're just like blown away that they're headlining the show.
"And when we come back from the show, Coverdale went out at 10, we went out at 12, we finished at two, we were on the bus, there's QUEENSRŸCHE in the lobby, going, 'You motherfu*ckers…'"