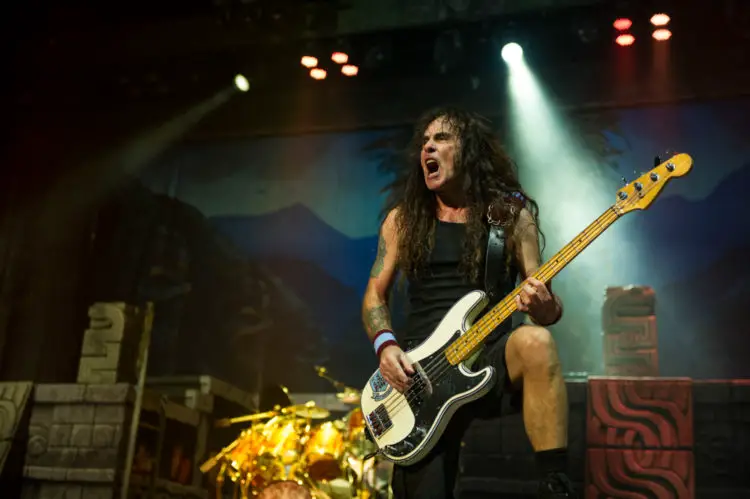 British heavy metal legends IRON MAIDEN will bring a new tour to Europe in the summer of 2023, including arena shows in the U.K. and Ireland. IRON MAIDEN's "The Future Past Tour" tour will see band performing songs from their latest album Senjutsu as well as from 1986's Somewhere In Time along with other fan favorites.
In a new interview with Classic Rock, IRON MAIDEN bassist and founder Steve Harris talked about the band's decision to play songs from Somewhere In Time, saying: "We have neglected Somewhere In Time a bit over the years, so it was about time to revisit that era again."
When asked if the band will revisit songs, like "The Loneliness Of The Long Distance Runner," Harris responded: "That's something I would love to play. I'm not sure we will, we will have to get to rehearsals and see, but it's one I think we should do."
IRON MAIDEN performed "The Loneliness Of The Long Distance Runner" live only once, in a concert held in Serbia in September 1986.
Elsewhere in the interview, Harris was asked if he was happy how the band's latest album, Senjutsu, was received. He responded: "Yeah. There will always be people that think the band died in 1988, and much as it puzzles me, it's fine that someone could think that. Maybe they're hoping we will go back and do something like we did in eighty-eight, but we'll never do that. Now is now. Why would anyone want part two of something from the past? "
 Senjutsu was released in September, 2021. Their first album in six years, it was a critical and commercial success, praised for its ambitious epic scope. Two singles, "The Writing on the Wall" and "Stratego," were released to promote the album.