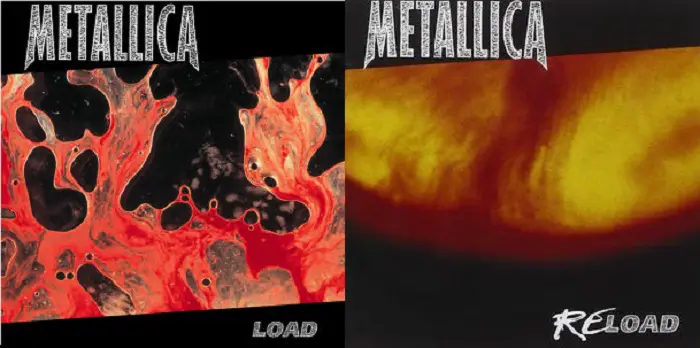 In 1996, when METALLICA released Load, they were at the peak of their career, following the enormous success of The Black Album in 1991. However, the band's progressive move away from thrash metal had some of their fans worried, and these concerns were only amplified when Load and its companion, Reload (1997), revealed a flirtation with alternative rock, blues, and country.
Even though these two albums are now considered classics, they caused a deep rift in METALLICA's fanbase. Both Load and Reload were created during the same writing sessions and share a similar sound and theme, which is why recently unearthed clip from Australian TV interview from 1998 featuring James Hetfield, where he explains the differences between the two albums, has been received with great interest by the band's fans.
Hetfield said: "They were all written at the same time, we were under the impression that we were going to finish all of them, so all the drum tracks were recorded, some guitar stuff, and really we got down to the wire and thought, you know, we're not going to be able to finish all these, let's just finish the ones that we've got most done on, and the ones that we got the most done on were kind of, some of the easier songs, and you know, when you're in the studio you kind of start off with some of the easier stuff and get used to the studio again."
"So these songs [on Reload] that are the rest of Load are a little more extreme, some of the slower, heavier stuff [cuts to Devil's Dance], a little faster [cuts to Fuel], there's a few more stripped-down kind of folksy songs [cuts to Low Man's Lyric], just a little more of the extremes, which is a lot of fun."
You can watch the interview below.