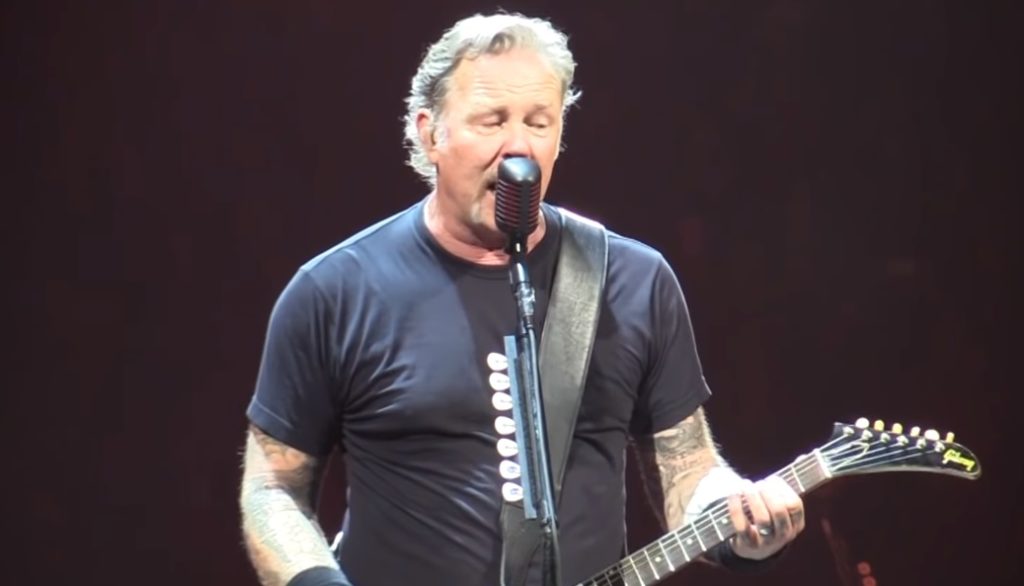 During a recent conversation with Cigar Aficionado magazine, METALLICA frontman James Hetfield once again said that neither he nor his fellow band members can be considered the finest musicians globally.
"I know individually we're all really average players, but when you put us together, something happens," James said. "Something really happens…. Getting up and jamming with people is like a nightmare for me."
Hetfield additionally discussed his battles with stage fright in the initial days of METALLICA and the way he conquered his performance nerves in the group's subsequent years.
"Early shows were really difficult — I was so shy," he said. "[I] didn't want to talk. I'd have the other guys in the band introduce the songs. [Now] I feel so comfortable up there, it's so weird. Sitting down one-on-one with someone is a lot more anxiety ridden than standing up in front of 10,000 people, 20,000 people."
METALLICA's upcoming album, 72 Seasons, will be released on April 14th, 2023.
72 Seasons is the band's first new material since 2016 and it will be released in formats including 2LP 140g black vinyl and limited-edition variants, CD and digital.
Hetfield previously spoke on the concept of the album, saying: "72 seasons. The first 18 years of our lives that form our true or false selves. The concept that we were told 'who we are' by our parents. A possible pigeonholing around what kind of personality we are. I think the most interesting part of this is the continued study of those core beliefs and how it affects our perception of the world today. Much of our adult experience is reenactment or reaction to these childhood experiences. Prisoners of childhood or breaking free of those bondages we carry."
You can pre-order album via Amazon using this link.