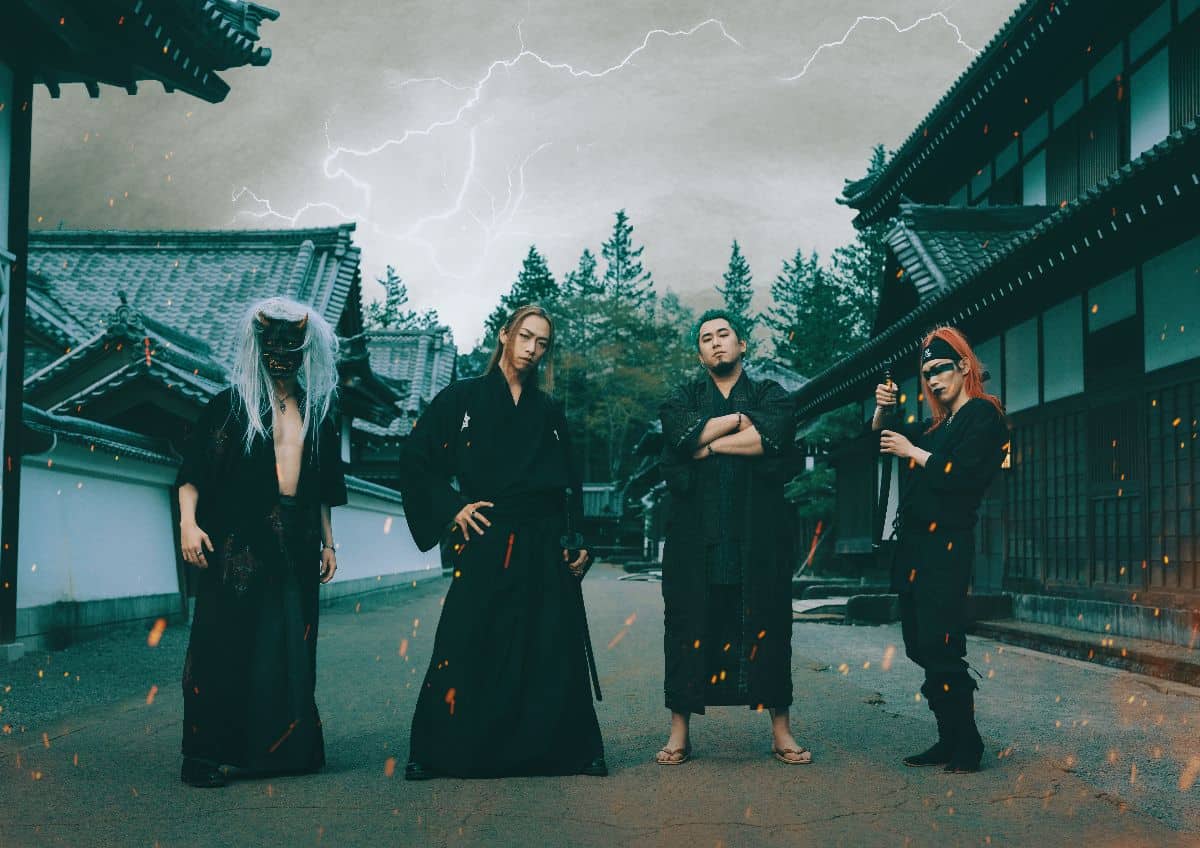 Formed in 2011 as Gyze, "Samurai Metal" band RYUJIN deftly deliver heavy metal from Japan to the international masses with their self-titled Napalm Records debut, RYUJIN, out January 12, 2024! Blending both Japanese and English lyricism and featuring production and several guest features by Matthew Kiichi Heafy (TRIVIUM), the band's high speed riffs and breakneck guitar descents pair with traditional Japanese elements, delivering a sound influenced by everything from ancient orchestral Gagaku to even modern anime themes.
After releasing four highly acclaimed albums and appearing at major festivals worldwide, RYUJIN have developed their own identity, expressed with accents of tasteful traditional Japanese instrumentation (i.e. Shamisen, Dragon Flute, Erhu, Taiko), and lead guitar god Ryoji Shinomoto's incredible shredding technique and ripping vocals!
Now, the band launches their new album announcement alongside a brand new single, entitled "Raijin & Fujin", accompanied by a high-energy music video. The track is an epic power metal storm featuring guest vocal contributions from Matthew Kiichi Heafy, shifting into a swirling tornado of rattling double bass and catapulting solos!