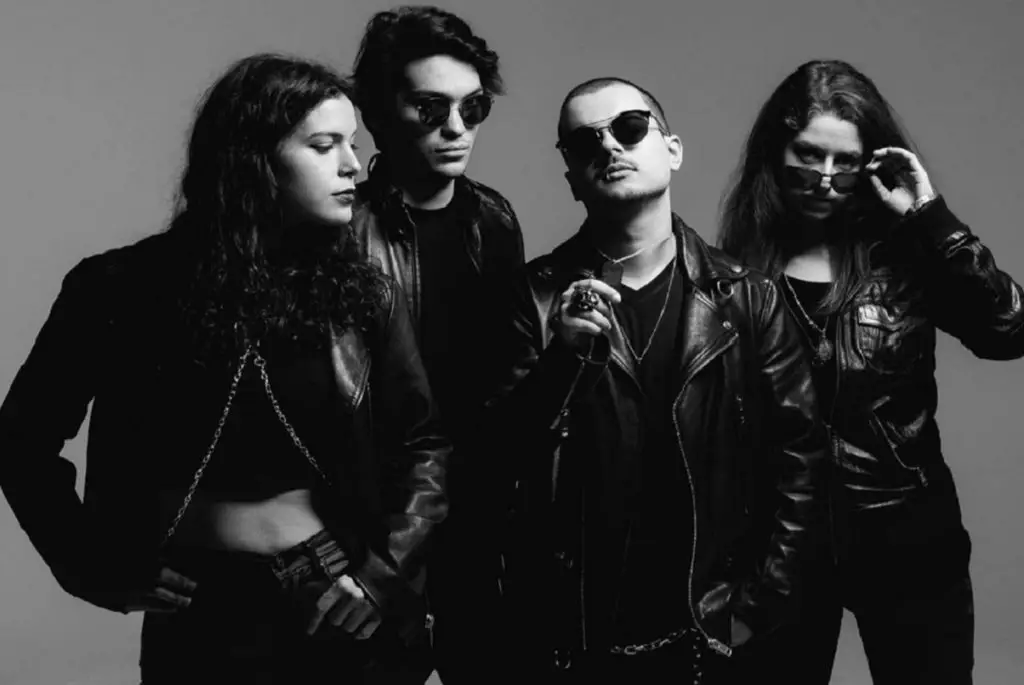 London based metallers JASON PAYNE & THE BLACK LEATHER RIDERS will release their debut EP The Abyss on July 16th. Today the band reveals the track listing and announce their second single "The Purge", coming out July 2nd. 
Jason Payne on "The Purge": 
"Very proud and excited to release our upcoming single "The Purge". It's a song that talks about feeling stuck in your own prison and then you fight your own demons and you set yourself free from the pain. It was inspired by a personal chapter in my life and with the ideology of cleansing yourself from the sins and mistakes you did in the past. It's about forgiving yourself and move on. 
Song is out on July 2nd."
The Abyss EP Tracklisting:
1. The Dark (feat. Daisy Pepper) 
2. Breathing Rage (feat. Andy Martongelli)
3. The Purge
4. Vicious 
5. Lost 
6. Thoughtless 
Read what Jason has to say of their upcoming 6-tracks EP The Abyss:
"The Dark is a song that sums up the theme of this EP, "The Abyss". It's about death, obscurity and the "nothing". It talks of things like trying to reach to the void, feeling confused and betrayed, and about a person that's losing his essence. Without a consciousness, and with no purpose in our lives, we're just a bunch of roamers taking a road to the abyss, and that leads us to the dark and lashes us to insignificant beings floating in "the nothing". 
He continues: "When I was writing this EP, I got affected by the outside world. It's a dark period that we're living. I caught the essence and the feelings that this time put me through and made a whole EP about existentialism and nihilism. This period made me question who am I, what's my purpose, what have I done with my life and what if this all ends now? Would it matter? Do we matter? Does life matters? Of course, it does! In my opinion, there's no point of doing anything or living if this doesn't matter. However, when I wrote this EP, I don't give you the bright side of the story. That's for the fans to find out. My whole point with this work is to make people question their lives and feel these emotions. This record means so much to me, since it's about everything I felt and still feel. I'm a person who never stops asking questions. I always want to know more. Specially, when it comes to existentialism, I'm always in internal conflict, since I question everything. This is my message, this is my music and it's about how I feel, and hopefully, people will relate to it."