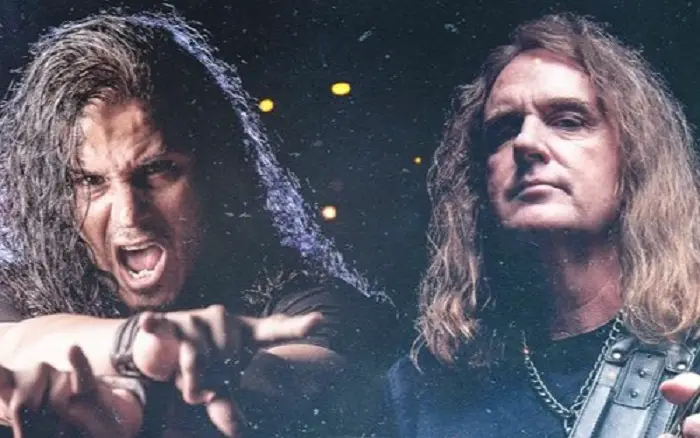 Jeff Scott Soto says that his project with former MEGADETH bassist David Ellefson is "on hold" after his recent sex video scandal.
This past March, Soto and Ellefson announced that they had been collaborating on some new material under the moniker ELLEFSON-SOTO. The ELLEFSON-SOTO version of the RIOT classic "Swords & Tequila" was also released across all digital streaming outlets via Ellefson's Combat Records.
In a new interview with Dr. Music, Soto was asked if the rest of the material he recorded with Ellefson will eventually see the light of day, to which he responded: "I'm hoping it will at some point. I've given David, as many people have, the space and the time to kind of deal with his own things.
"We were full-on getting that thing ready to bounce and to drop, et cetera, and, obviously, things were put on hold for that reason," he continued. "And it's just better for things to just kind of go away and kind of calm down, because we don't need the kind of press that comes with it, especially the comments [from] the Internet cowboys out there. Let it go away, let it just kind of slip under the rug, and I'm sure that stuff is gonna resurface. And the idea of it will resurface and get us out there… I'm sure we'll revisit it when the time is right."
As previously reported, MEGADETH longtime bassist David Ellefson was fired from the group last month after sexually tinged messages and explicit video footage involving the 56-year-old musician leaked.
Dave Mustaine confirmed that David Ellefson's long-completed bass tracks on the upcoming MEGADETH album have been removed and re-recorded by another bassist prior to the record's release.