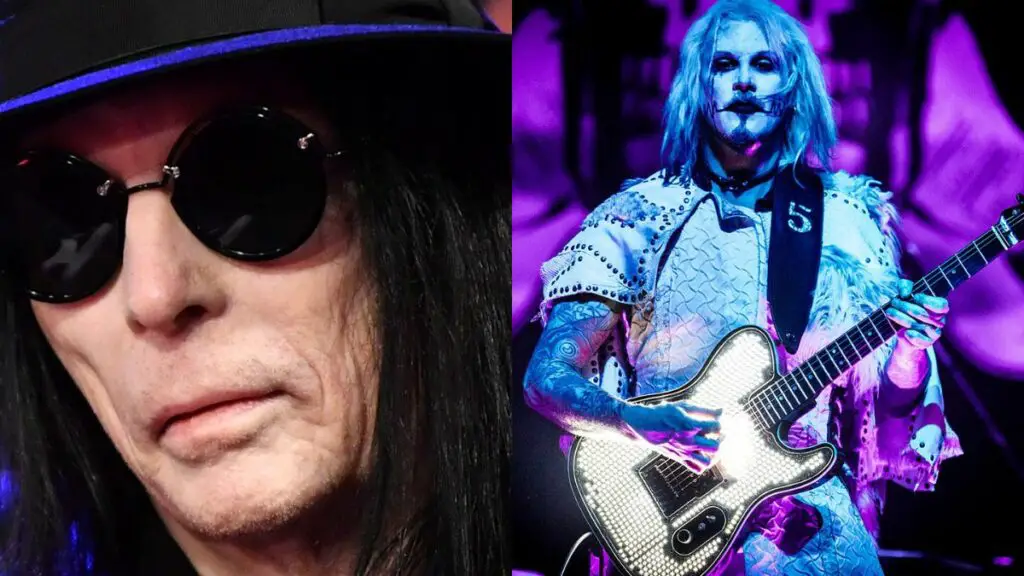 There have been rumors circulating in the music industry that MÖTLEY CRÜE may be looking to replace their guitarist Mick Mars.
As Metal Sludge reported earlier this month, John 5 is strongly being considered and just might be the guy you will see playing guitar for MÖTLEY CRÜE at some point in the future.
And strangely enough, John 5 might not be a member of ROB ZOMBIE anymore as Mike Riggs has returned to play with the band on October 6 at the Aftershock festival in Sacramento, California.
ROB ZOMBIE frontman and namesake didn't address John 5's status with the group while introducing Riggs from the stage at Aftershock, simply telling the audience that Mike had returned "after a 20-year absence" to play the gig.
Now, John 5 has shared a throwback picture of himself taken with MÖTLEY CRÜE's guitarist Mick Mars on stage and clarified the matter of whether he will be the second guitarist on the Stadium Tour.
After one fan asked John 5 in the comments in there is any truth to the rumor that he will be replacing Mick Mars's place in the band, John 5 simply responded: "No, just a rumor."