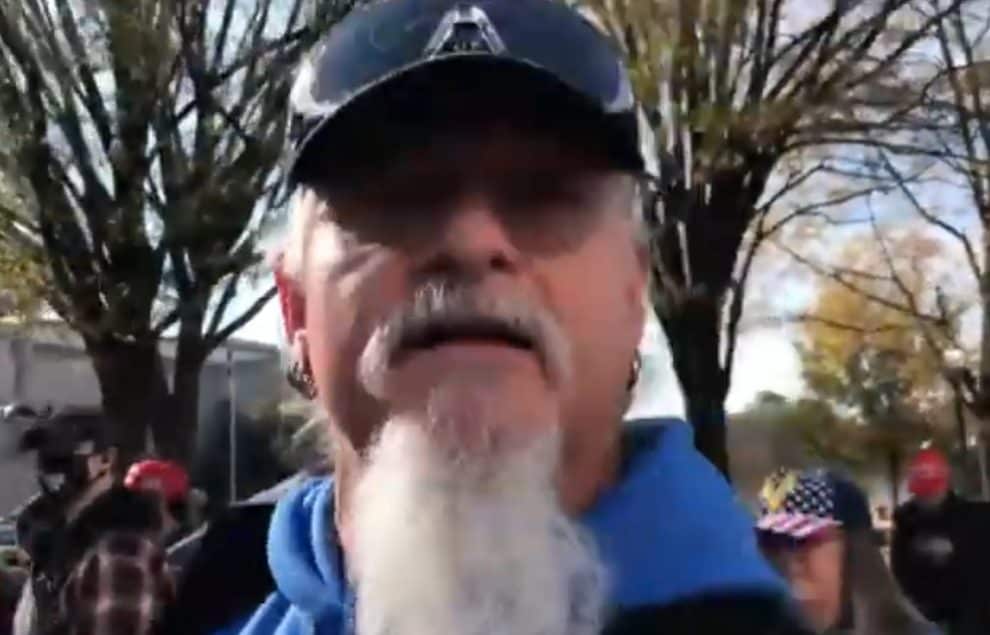 The attorneys for ICED EARTH leader Jon Schaffer have requested a review of their client's detention order as he awaits trial in Washington in connection with the siege on the U.S. Capitol.
This past Friday, U.S. Magistrate Judge Zia Faruqui ordered the 53-year-old musician, who resides in Edinburgh, Indiana, held without bail on six federal criminal charges related to his alleged involvement with the insurrection at the U.S. Capitol. He ruled that while Schaffer wasn't a flight risk, he does pose a danger to the community.
A short time after the hearing, Schaffer's attorney Marc Victor filed a "motion to amend detention order," claiming that "the government failed to establish Mr. Schaffer's dangerous to the community by clear and convincing evidence."
"Mr. Schaffer is 53 years old. He has no criminal convictions. He does not have a substance abuse or mental health issue," Victor wrote. "He has no history of violence and was not violent on January 6, 2021. He entered the capitol with pepper spray. He did not threaten anyone with or discharge the spray. He left the capitol after approximately sixty seconds and returned home to Indiana."
During hearing, government lawyers presented exhibits consisting of a video interview Schaffer gave in November 2020 at a pro-Donald Trump rally expressing his political views and a video and still photos taken on January 6, showing him inside the U.S. Capitol holding "bear spray."
The judge cited Schaffer's comments in the video interview that "if somebody wants to bring violence, I think there's a lot of us here that are ready for it," WUSA9 reported.
Schaffer's attorney argued Jon's comments were taken out of context, and that he knows he used bad judgment on January 6 and wishes he had a "do-over."
According to Indiana Public Media, Victor said: "People have the right to believe the highest elected official. My client is not responsible for what happened on January 6."