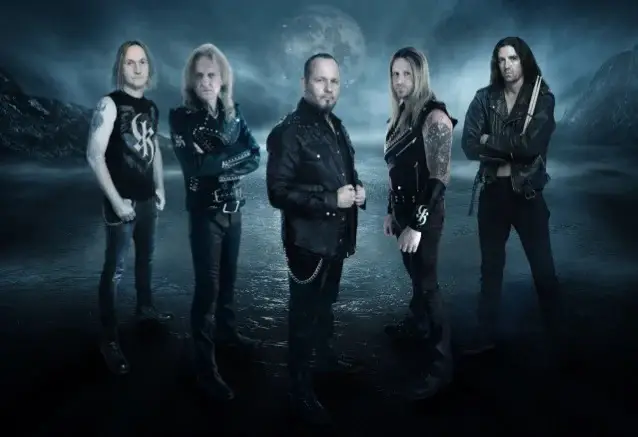 In a new interview with College Radio News Network, Founding JUDAS PRIEST guitarist K.K. Downing spoke about KK'S PRIEST's plans for the coming months.
"[I'm] already well on the way with the next record, which is tremendously exciting," he said. "So in the event that I've got this winter, we've got this winter, to sit through, then that's gonna be done by the time we come out the other end. Which is gonna be great, because then we'll be able to release that next year at some point. And obviously by then we'll have picked up a really cool tour.
"We're happy to, obviously, special guest with a band going out or do our own shows — either or… And hopefully we can land a tour. But we need to get the [first] album circulated. For all the promoters out there, take a listen and check out the videos."
KK's PRIEST, the band comprised of renowned former Judas Priest guitarist, K.K. Downing and former vocalist Tim "Ripper" Owens, along with bandmates Tony Newton, AJ Mills and Sean Elg have released their debut album, Sermons of the Sinner, October 1, 2021 via Explorer1 Music Group/EX1 Records.
The album and band has been received with open arms by the Metal community. To say the reaction to the record has been great is to understate…
KK's PRIEST has unleashed an album with a modern sound that hearkens back to what fans have always loved about K.K. Downing and his music and which still sounds fresh including the high-speed album opener "Hellfire Thunderbolt," the title track "Sermons of the Sinner," and "Wild And Free" which revel in the passion and excess that metal fans embrace. The guitar interplay is intense and inspiring, and the band is firing on all cylinders. Sermons of the Sinner is a musical statement that K.K. Downing's heavy metal ride is far from over after his extended hiatus. "The whole concept is the fact that I continue proudly to be who I am and what I am and do what I do," declares KK. "It's been nearly 10 years. I'm back making music."