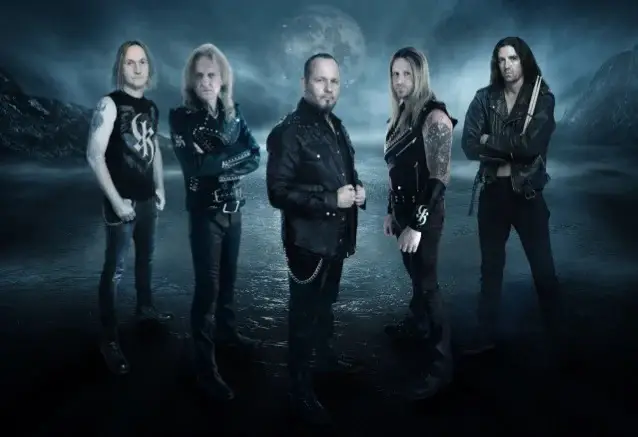 K.K. Downing talked about the comparisons between his new band — KK's DOWNING and the legendary British heavy metal legends — JUDAS PRIEST, in a new interview with Bryan Reesman of Billboard.
"This is not just a version [of JUDAS PRIEST]. That's where the fans are looking at this wrong," Downing said. "I understand that, though. This is not me saying, 'Oh, this is my JUDAS PRIEST.' [But] I don't want to dispense with the name PRIEST, because it belongs to me as much as it does anybody else… and more."
He also said that he can't quite relate to some fans' insistence on comparing KK'S PRIEST's debut album, Sermons Of The Sinner, to past PRIEST records, notably its Grammy-nominated 1990 LP Painkiller.
"I don't quite see that myself, but then again, would I if I'm so close to it?" K.K. said. "It's all subjective. It's absolutely down to the fan, and everybody's individual as to what they perceive and what they hear."
KK's PRIEST will release debut studio album, Sermons Of The Sinner, via Explorer1 Music Group/EX1 Records on August 20.
Sermons Of The Sinner is an incredible collection of future metal classics, sure to be one of the stand-out metal releases of 2021. K.K Downing's genre-defining guitar style helped establish JUDAS PRIEST's iconic sound and helped propelled them to one of the top Heavy Metal bands of all-time, earning numerous  accolades including a GRAMMY® in 2010 for "Best Metal Performance," a total of five GRAMMY® nominations and multi-platinum and gold releases.