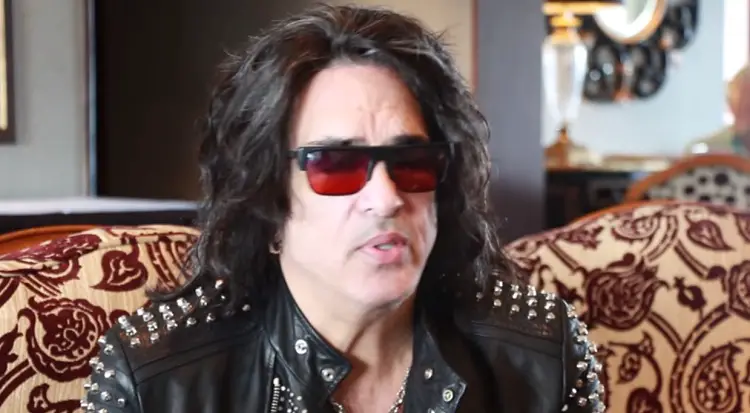 KISS frontman Paul Stanley has posted an update about his recent COVID-19 diagnosis saying that he's battle with disease is over.
"My COVID symptoms were MILD compared to many others and let me tell you… It kicked my a—s. It's over now," Stanley wrote on Twitter.
"I had been sick with flu-like symptoms and was tested repeatedly and was negative," Stanley previously wrote. "As of late this afternoon I tested positive. The crew, staff and band have all tested negative once again."
KISS bassist Gene Simmons recently talked with "TMZ Live" about Stanley's recent COVID-19 battle, saying: "It is true that Paul caught COVID because this delta variant is very catchy. Please send him your best wishes. But I just talked with Paul. We are sequestered, we are quarantined in a hotel. He's gonna be great because he got vaccinated. He's gonna be fine. The nature of this vaccine is that it protects you from going and having tubes down your throat and possibly dying. So you can still get it.
"Everybody, wear your masks, please, especially in public, and please get your Pfizer vaccine. The rest of it is not as important as our health. We're all doing fine. We're gonna get back there on the road. But the rest of you, get yourself vaccinated. Please wear your masks. Wash your hands. Do all the right stuff."
When asked if Paul experienced any symptoms, Gene responded: "Yesterday he started feeling like his voice wasn't up to it and he started feeling a little fatigued. So we always take precautions. And we sent a doctor over, and he said, 'Okay, you may be coming down with something. You guys better just stop.' And that's exactly what we did. And at the right time, as soon as we heard from the doctor, we had paramedics come in from a local hospital and tested the entire crew — the truck drivers, our backstage lineup, the band and everything.
He continued: "Everybody tested negative; Paul tested positive. Now we're quarantining ourselves — all of us; the band, the crew and everybody — for at least five days, just to make sure that we're not carrying it even though we're not experiencing anything. I feel great. We can do shows. My voice is great. Paul is not feeling great. And to be safe for everybody else, we're making sure."