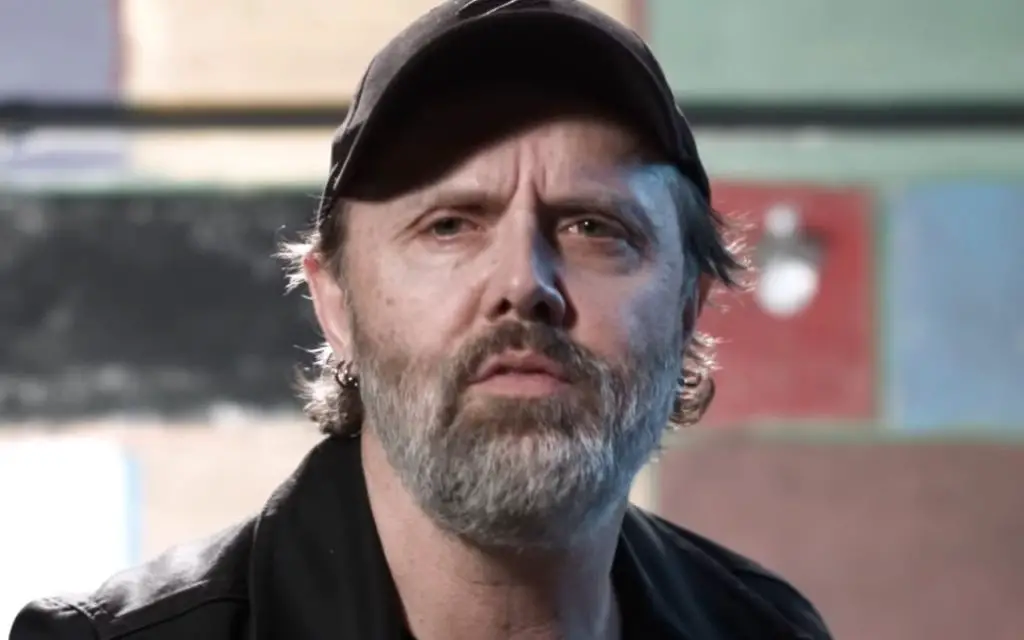 In an interview with The Sun, METALLICA drummer Lars Ulrich spoke about the band's decision to take a long break following the completion of its tour in support of the controversial "St. Anger" album.
He said: "You can't keep people guessing forever and, if you try to, you look silly so trying to maintain a mystique went out of the door for us a while ago. For us it's all about inviting people in and making ourselves as accessible as possible to fans. That period certainly wasn't easy for us and, since then, we have learned boundaries and where our breaking points are.
"That was the last time we had a real break — we haven't shut down the band in 14 years, but we disappeared then for about a year.
"And then THE ROLLING STONES called us up [in 2005] and said, 'Come and play some shows with us in California,' and we sort of agreed, you're not going to say no to THE STONES, so that was it. It gave us the way to start it back up again.
"Whether you're a team in an office or a bunch of dudes in a rock and roll band, at some point people have to figure out how to get along and work as a team. If you don't care, it's easier to walk away, but fortunately we cared enough about METALLICA on behalf of ourselves and the fans to figure out a way to make it function. I'm happy that we did."
"St. Anger"'s raw, lo-fi production, lack of guitar solos and unorthodox sound were not well-received by many of the group's fans, who still often cite it as METALLICA's worst record. "St. Anger" has nevertheless sold more than six million copies worldwide, although fans have generally not warmed up to it in the 16 years since its release.
In related news, guitarist Kirk Hammett has revealed that he has "a ton of material" written for next METALLICA album in a recent interview with Australia's Mixdown magazine.
He said: "When I was 13-14 years old, bands put out albums every year. Seriously, KISS put out an album every eight months. None of this eight years between albums.
"None of us are very comfortable with the fact it's been so long, because that is a long time," he continued. "We're hoping to avoid that this time around.
"We're in our third year since 'Hardwired'. Maybe we can get a bit more focus and go into the studio a bit sooner. I have a ton of material. I've over-compensated, so I'm ready to go anytime."
Also, METALLICA bassist Robert Trujillo said the band's next studio album would arrive "a lot sooner than the previous two did:
"This time around, I think we'll be able to jump on it a lot quicker and jump in the studio and start working. We've all vowed to get this one going sooner than later. Now, how soon? I don't know.
"We've been touring non-stop. It's been over two years now. At some point, sure, we'll need to take a little bit of a break. It's sort of the right thing for us to do because we've been going so hard."
METALLICA's latest album Hardwired… to Self-Destruct debuted at number one on the Billboard 200, selling 291,000 album-equivalent units in its first week, of which 282,000 were pure album sales. The remaining 9,000 units comprised 34,000 song purchases and 9.3 million streams. It was the third-largest debut of the year in the US on pure sales, behind Drake's Views and Beyoncé's Lemonade. 
The album slipped to number 3 on the Billboard 200 in its second week, selling 75,000 units, including 71,000 copies. Hardwired… to Self-Destruct was the best selling heavy metal album of 2016 in the US and seventh overall, with 516,000 copies sold by the end of December.