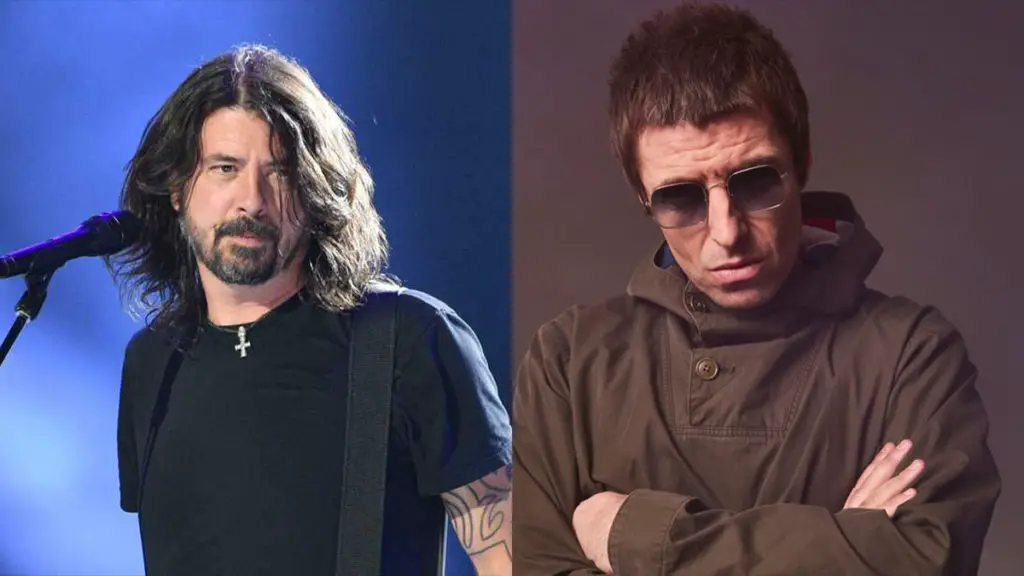 Former NIRVANA drummer and current FOO FIGHTERS frontman Dave Grohl spoke to NME about FOO FIGHTERS' latest horror movie Studio 666, and his recent collaboration with Liam Gallagher, whom he called "one of the last remaining rock stars.
The collaboration in question ended up being "Everything's Electric," the first single from Gallagher's upcoming third solo studio album C'mon You Know, to be released on May 27 via Warner.
"Unfortunately we didn't do it in person but I love being in the same room as Liam," Grohl explains. "It's like putting a f*cking quarter in a juke box and just turning it up with that guy. It's f*cking great. Obviously, he's an amazing singer and he's a f*cking rock star. He is one of the few last remaining rock stars.
"He was making a song ['Everything's Electric'] with the producer Greg Kurstin and they needed a beat which I think was described as something 'Sabotage'-esque [BEASTIE BOOYS] and so I f*cking served it up. I served up the beats. And the f*cking single turned out great. I love that song I honestly do. I was dancing to it the other night."
Liam will be playing "Everything's Electric," alongside other material from C'mon You Know at a couple of sold-out shows at Knebworth, just in time for the 25th anniversary of OASIS' historical concert at the venue.