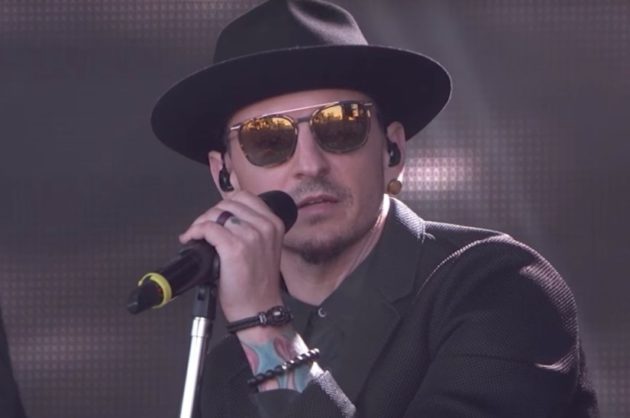 A LINKIN PARK fan reportedly committed suicide after Chester Bennington took his own life. A friend of the deceased posted on Reddit:
"My best friend, who has had a very rough life, took Chester's death very hard and decided to take her own life last night.

"It is hard to speak about in person and feels good to get this off my chest to a community that understands what I am going through.

"We have both been crying all week long.

"And then to receive the worst news in the middle of a 12-hour nursing night shift, was one of the hardest things I've ever had to go through.

"I just spent the night reading everyones inspiring words to make it through the night. I just feel guilt, anger and pain, like I could have done more or should have known.

"She was also a nurse and had two beautiful kids, but her demons got the best of her. Something she kept so deep, that I never thought would go this far.

"We were planning on attending a memorial tomorrow at citi field and getting tattoos for Chester.

"My heart has been heavy all week and I didn't think it could possibly get any worse."
The fan further added:
"I'm still trying to get use to the idea that she's not here, and trying to work through my feelings. Like, I can't send her a quick text or shoot her a meme that would make us both laugh.

"It's going to be a huge adjustment. We both really bonded over Linkin Park, we were like 12 years old when 'Hybrid Theory' came out. Their music just did wonders for us, finally made us feel like we weren't alone.

"Their music like healed my soul, to be honest. It's a hard loss all around."
Bennington died of an apparent suicide Thursday morning, the Los Angeles County coroner confirmed. He was 41.
A spokesperson for the Los Angeles County Fire Department said they received a call about 9 a.m. regarding a cardiac arrest in Palos Verdes Estates. Law enforcement sources told TMZ that Bennington was home alone at the time of the suicide. His family was out of town and a housekeeper discovered his body in his bedroom.
Firefighters arrived and cleared the scene by 9:29 a.m. Officers responding did not find a note.