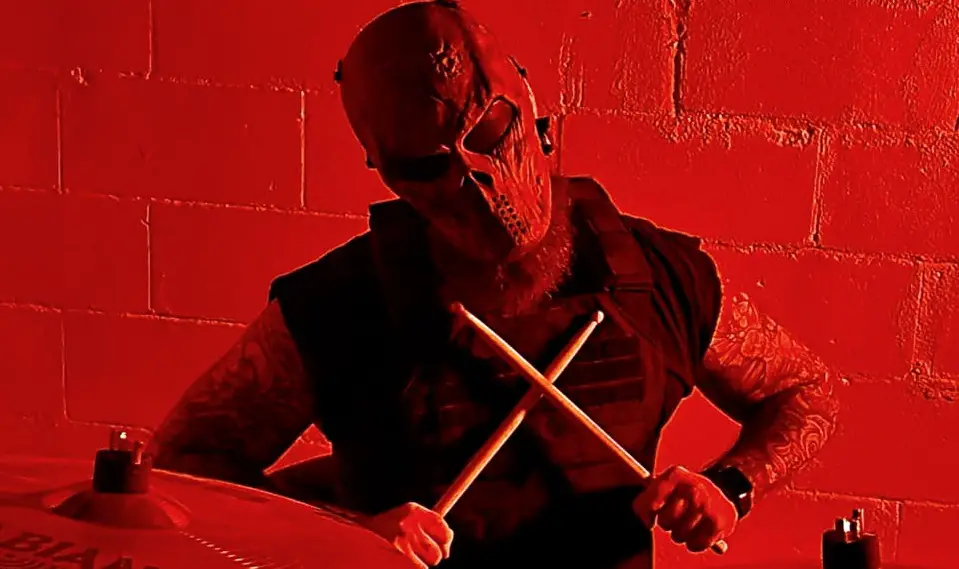 The first single from the upcoming SLAYER tribute album Forever Reigning is now available on all streaming platforms. The song is a rendition of the band's classic track "Dead Skin Mask" by S.F. INCORPORATED.
Listen to the song below.
Forever Reigning will be released on April 29th 2022 via Satyrn Studios.
Executive Producer of Satyrn Studios, Jay Reiter, comments:
"As a fan this is a really big deal for me. It's been fun and challenging to both learn the songs I did, but also put my own twist onto the songs [while] keeping it true to the original source material. As a business owner, this is my first major album drop. I'm learning a lot about the music industry, as well as the recording industry. I'm really excited to see where this album takes me!"
Reigning Blood – A Tribute To Slayer will be available on all digital platforms with CDs, T-shirts, and more purchasable through the Satyrn Studios website.
Track listing:
South Of Heaven – SKROG
Show No Mercy – DISINTER
Expendable Youth – DISTAL DESCENT
Dead Skin Mask – SKULL F*CKERS INCORPORATED
Bloodline – EULOGY IN BLOOD
Delusions of Savior – DISTAL DESCENT
Mandatory Suicide – DISTAL DESCENT
Disorder – SLOKILL
At Dawn They Sleep – OVERT ENEMY
Spill The Blood – BLOAT TOAD11. Divine Intervention- SKROG
Raining Blood- SKULL F*CKERS INCORPORATED