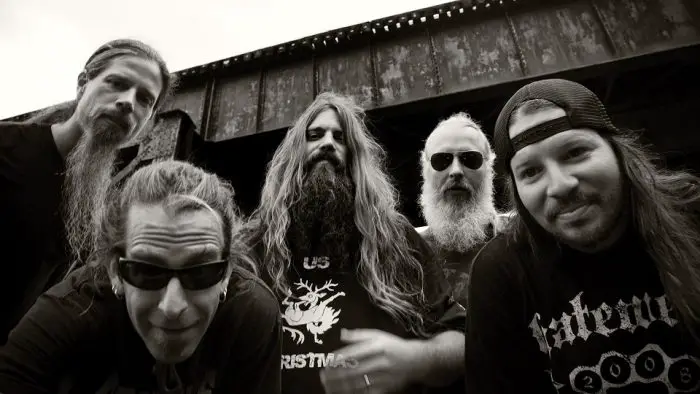 LAMB OF GOD will release a new EP called "The Duke" in December. The EP's title track, which was recorded during the sessions for the band's last album, "VII: Sturm Und Drang", was inspired by the plight of a LAMB OF GOD fan named Wayne Ford, who was diagnosed with leukemia in 2010 and died five years later at the age of 33.
You can now listen to title track of "The Duke" below.
"The Duke" EP track listing:
01. The Duke
02. Culling
03. Still Echoes (live at Rock Am Ring)
04. 512 (live at Rock Am Ring)
05. Engage The Fear Machine (live at Bonnaroo)
Listen Randy Blythe's heartbreaking tribute to Wayne Ford, and the story behind the band's new song "The Duke" that will be released in his memory.