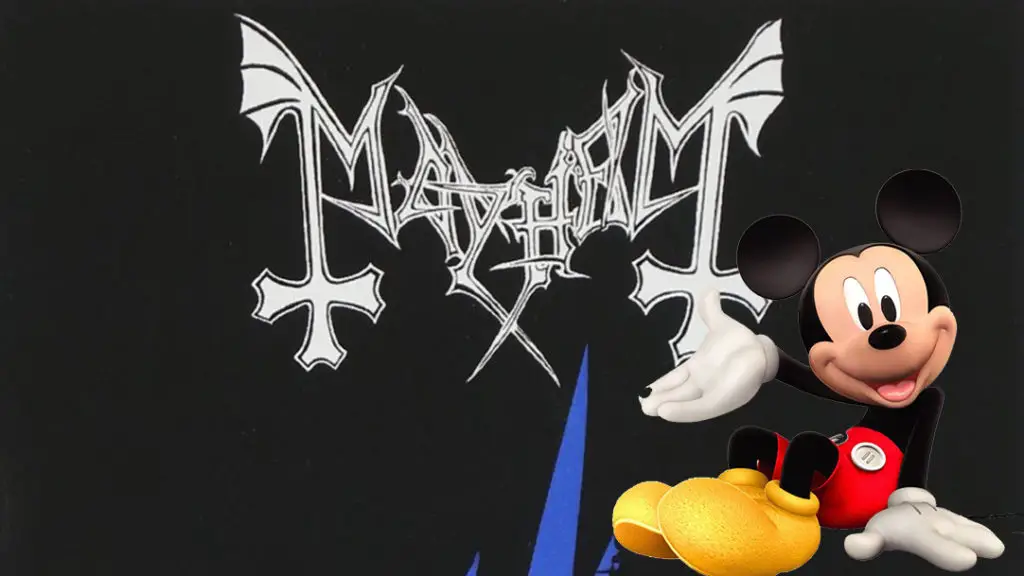 Andy Rehfeldt, who is known for making these cool The Radio Disney Versions of popular metal songs, has make a Radio Disney Version of MAYHEM's "Freezing Moon." Check the song below.
"Freezing Moon" originally appears on MAYHEM's notorious debut album, De Mysteriis Dom Sathanas.
Last month, MAYHEM released their already highly praised new EP Atavistic Black Disorder / Kommando, which showcases the bands influences in the best possible way!
The EP features cover versions of bands like DISCHARGE, DEAD KENNEDYS, RUDIMENTARY PENI and RAMONES.
The band also recruited Billy Messiah and Maniac, who took over vocal performances on two songs!
In addition to the cover versions, a previously unreleased track called "Voces Ab Alta" is featured on the EP, which continues the musical journey alongside "Black Glass Communion" and "Everlasting Dying Flame," which were used as bonus tracks for the 2019 album Daemon.
The EP thus closes the capital, which was opened with the release of Daemon back in 2019 and illuminates the band once again in typical unusual and surprising-sounding way.