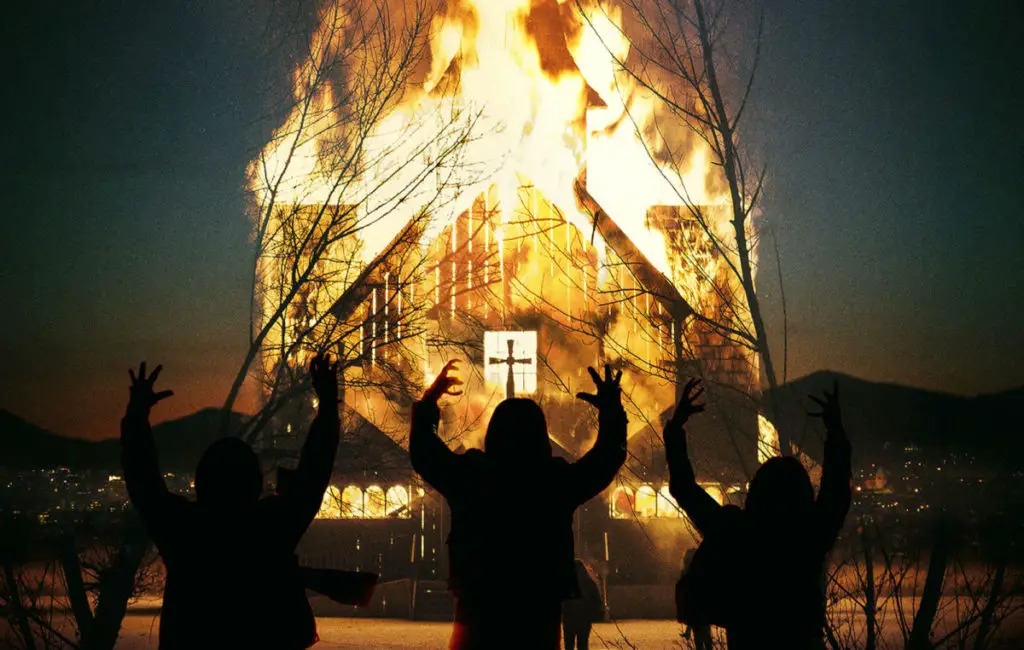 A young black metal musician, Holden Matthews, has been arrested in connection with a string of church burnings.
Last summer, Matthews started his own metal band, the VODKA VOLTURES, although they don't seem to have released any music yet.
Matthews, 21, is the son of a St. Landry Parish sheriff's deputy, and he was booked in to St. Landry Parish jail at about 5:30 Wednesday evening. Louisiana authorities will hold a press conference at 10 a.m. local time.
The first fire occurred on March 26 at St. Mary Baptist Church in Port Barre. The second occurred at Greater Union Baptist Church in Opelousas on April 2. The third occurred on April 4 at Mount Pleasant Baptist Church in Opelousas.
As earlier reported, 18-year-old Jillian Nicole Robinson set fire to two church buildings of the Church of Jesus Christ of Latter-day Saints in Orem, Utah. She also wrote "Satan Lives" on the door jam in permanent marker.
And just last week, it was reported, that Jacob Lowenstein, the 28-year-old drummer for the New Zealand black metal band IGNI, has been charged with setting two Mormon churches on fire.