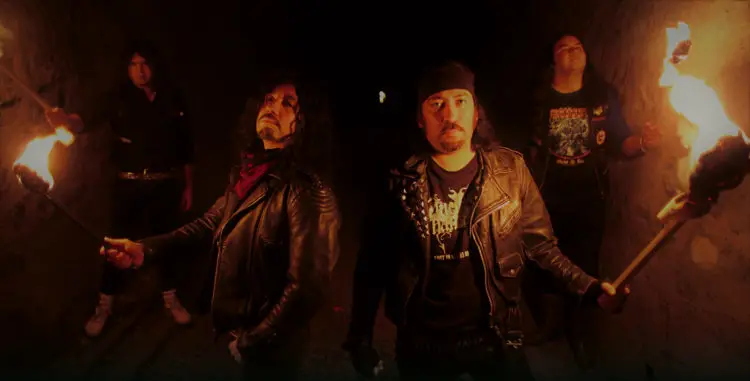 "The Trip" turns out to be a classical third album for LUCIFER'S HAMMER from Chile, ultimately defining their traditional heavy metal style with a more considered sense for compositions that are immediately catchy but still intriguing, thanks to the fresh approach front man Hades and his cohorts took when it came to writing the new material.
"The songs are more complex, and we were looking for a sound that fit their magnitude," the guitarist and singer acknowledges. "Actually, everything comes across as more professional now, so the money invested in a good recording studio paid off as well."
Tellingly, it´s hard to guess the geographic origin of songs like the soaring ´Forest for Tar Tac´ with its numerous tempo changes and lush guitar harmonies from the early Iron Maiden rulebook or the highly melodic ´Land of Fire,´ where several key changes insinuate a musicianly deftness many more popular bands are lacking, relieving LUCIFER'S HAMMER from any "fanboy" allegations.
Then consider the whipping drive of ´Illusion´, another highlight not least thanks to its woeful undertones, or the almost AOR-ish ´I Believe in You´ with its calm middle section in contrast to the biting uptempo of ´The Winds of Destiny,´ which quite fittingly comes with some falsetto outbursts in the vein of King Diamond, and it´s clear that this four-piece has loads of hefty steel to offer for years to come.
Read our review here.