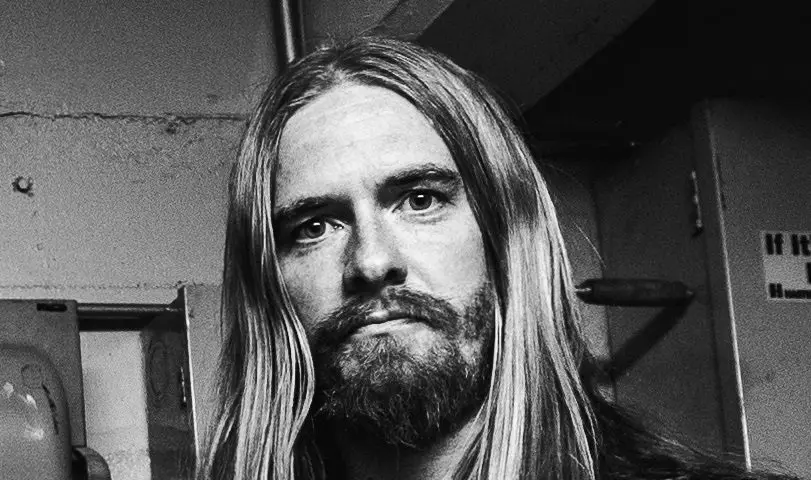 Drummer Martin "Axe" Axenrot's refusal to get vaccinated against COVID-19 led to his exit OPETH, his BLOODBATH bandmate Nick Holmes (also of PARADISE LOST) has revealed. 
Axenrot is also a member of BLOODBATH but has not appeared in the band's recent promotional pictures and live shows.
Holmes discussed Martin's status with the death metal supergroup in a new interview with Blabbermouth, saying: "He's still in the band as far as I'm aware," Nick said. "I haven't seen him for three years, maybe more. Waltteri's [Väyrynen, PARADISE LOST] been playing drums with BLOODBATH more than Axe has in the last couple of years."
"I mean, [Martin] was working with OPETH prior to the pandemic, so he decided to take a backseat to the live shows and Waltteri did the [BLOODBATH] live shows ever since," Holmes continued. "He's still in [BLOODBATH]. The whole pandemic — he didn't want to get the vaccine, so that caused issues with travel and touring with OPETH when they started to go out again six months ago. That caused them issues there. It's come over to BLOODBATH for sure."
Axenrot's departure from OPETH was announced in November last year. OPETH frontman Mikael Åkerfeldt wrote in a statement at the time: "However sad it is to not have Axe in the band anymore, we're not in a position to linger on anything that is going to hold us back. We need to soldier on. Needless to say, we're incredibly thankful that Sami [Karppinen, THERION] is helping us out, making this tour possible at all. On top of that, he's quite outstanding, really!.'
"All of us wish the best for Axe in all and any of his future endeavors. He has been a incredibly important part of the band for many years now, and we're all heartbroken it didn't work out in the end. But that's life, I guess….'"
BLOODBATH will release sixth full-length album, Survival Of The Sickest, on September 9, 2022 via Napalm Records.