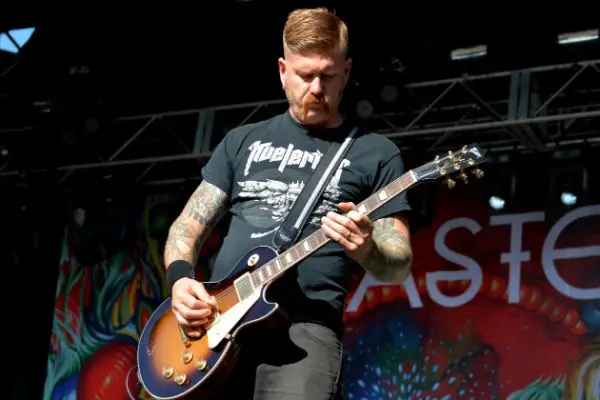 During an appearance on FM99 WNOR Backstage Pass, MASTODON guitarist Bill Kelliher talked about touring with OPETH.
When asked if he was checking OPETH while with them on the road, Kelliher responded: "Taking notes on what they're doing for sure. Very awesome and unique band. I want to compare them to RUSH and KING CRIMSON a little bit just because they're so proggy that it hurts. I can never figure out that rhythm of the song because it's just so proggy."
Full interview is available below.
MASTODON released their latest studio album, Hushed and Grim, on October 29 through Reprise Records. The album is the band's longest to date, and the first since their 2002 debut Remission to not have a guest vocal appearance by Scott Kelly from Neurosis. The album also serves as a tribute to MASTODON's former manager Nick John, after his death from cancer in 2018.