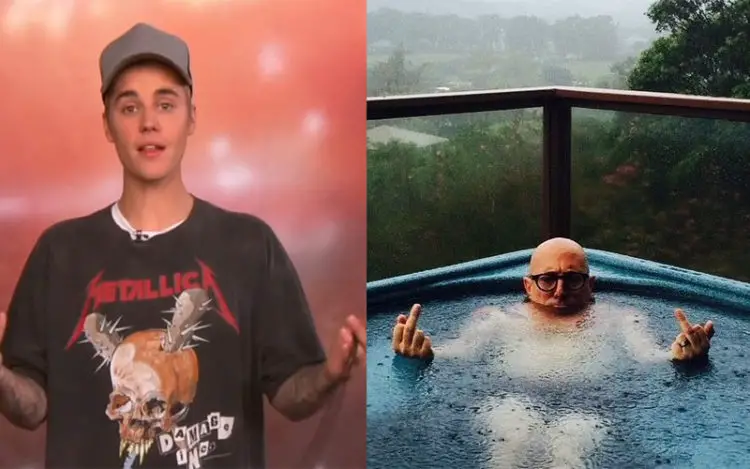 TOOL frontman Maynard James Keenan has responded to a news report that Justin Bieber is a fan of his band.
Bieber took to his Instagram account to post some of the lyrics to TOOL's 10,000 Days track "The Pot". He then asked his followers if they knew which song the lyrics were from. "Don't look it up please I'm curious if any of you know it," he wrote.
A short time after Consequence Of Sound tweeted out a link to a story headlined "It's official: Justin Bieber is a Tool fan", Keenan responded, writing "#bummer."
On March 7th, the group shared a photo of guitarist Adam Jones, bassist Justin Chancellor and drummer Danny Carey alongside the new TOOL album's producer, Joe Barresi, and mastering engineer Bob Ludwig, who previously mastered TOOL's most recent disc, 2006's "10,000 Days".
The picture was taken at Gateway Mastering Studios in Portland, Maine. The mastering process is usually the last step, after recording and mixing, before an album gets pressed, released and distributed.