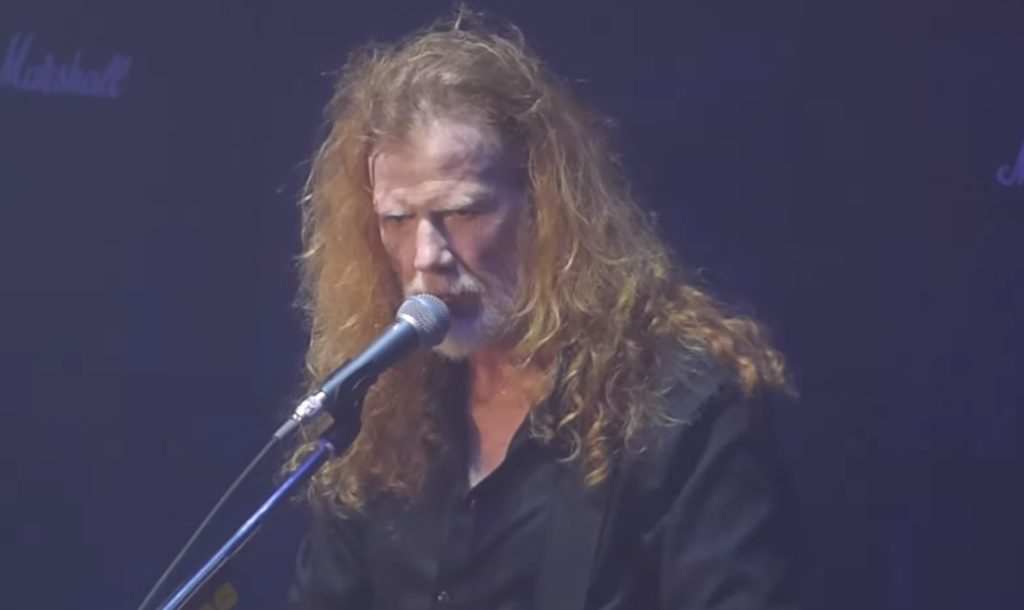 During a recent appearance on Full Metal Jackie, MEGADETH bassist David Ellefson recalled the band's first return to stage following Dave Mustaine's throat cancer diagnosis.
MEGADETH played its first show since Mustaine's cancer diagnosis on January 20, 2020 in Helsinki, Finland on their tour with FIVE FINGER DEATH PUNCH.
During MEGADETH's January 31 concert at The SSE Arena in London, England, Mustaine has revealed that he is "100% free of cancer."
Ellefson now said what was it like to return to stage: "When we got together in Helsinki, Finland, which was the very first date of the FIVE FINGER DEATH PUNCH and MEGADETH tour, and it was just the two of us, as BAD WOLVES were going to join us in the next show over in Stockholm. So we had that first show to get settled and kind of get into our groove.
"I think it was at the very first VIP meet and greet that we did — we changed those up now where we still do the handshake and the photograph and everything, but we do a Q&A, between our fans and the band," he continued. "Sitting next to Dave and really feeling his energy as a man who came back from beating cancer… there was a little bit of uncertainty because we had not yet taken the stage but we'd rehearsed.
Ellefson added: "We were prepared for the tour, but it was our first night to really take the stage again… Dave is now a cancer survivor and the four of us back on that stage again — that was a very victorious night."