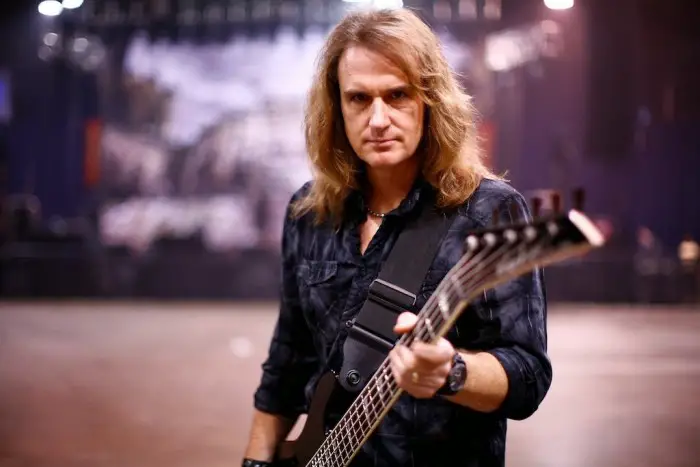 In a new interview with Photo Groupie, MEGADETH bassist David Ellefson explained why so many heavy metal musicians are Christians despite the fact that the genre is often seen as the devil's music.
"Well, to me, it's real simple: Christianity is just doing God's will and God's will is whatever 'to thy own self be true,' you're wired to do," Ellefson said. The good Lord, our creator, however you want to define Him, has given us each unique skills to play a certain role here in our time on Earth.
"I think that if you're living out what those skills and gifts are you, then you're doing God's will," he continued. To me, it's really that simple. I think religion has complicated that deeply, and I think that it has extra steps that aren't necessary.
"I think anyone of us can find our creator in moments of quiet and silence, and that's usually when we tap into that inner strength and inner resource. I've discovered that resource is ultimately God, because he's the creator of darkness. If I pick up a guitar, and as loud as it may or may not be, whatever comes out is probably God's will and gift for me."
MEGADETH was forced to cancel all of their 2019 dates due to frontman Dave Mustaine's cancer diagnoses.