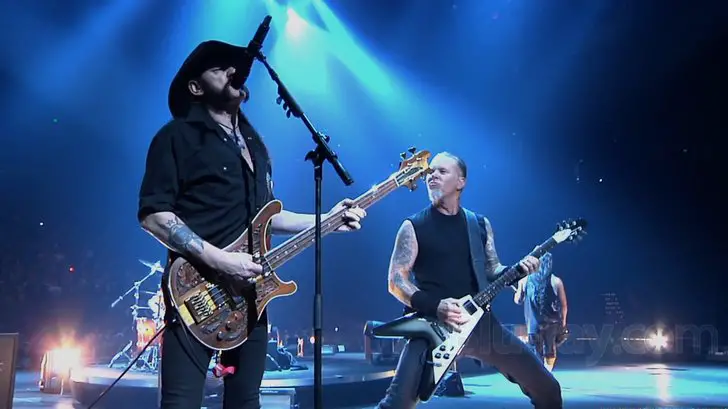 METALLICA posted a video of James Hetfield remembering MOTÖRHEAD legend Lemmy Kilmister on Memorial Day.
In the video below, James Hetfield can be seen driving his car while singing along to MOTÖRHEAD classic "Ace of Spades."
In 2016, METALLICA has released a song "Murder One" on their album Hardwired… to Self-Destruct, which is a tribute to Lemmy, who passed away on 28 December 2015, four days after his 70th birthday, from prostate cancer, cardiac arrhythmia and congestive heart failure. According to the band, his cancer had only been diagnosed two days prior to his death.