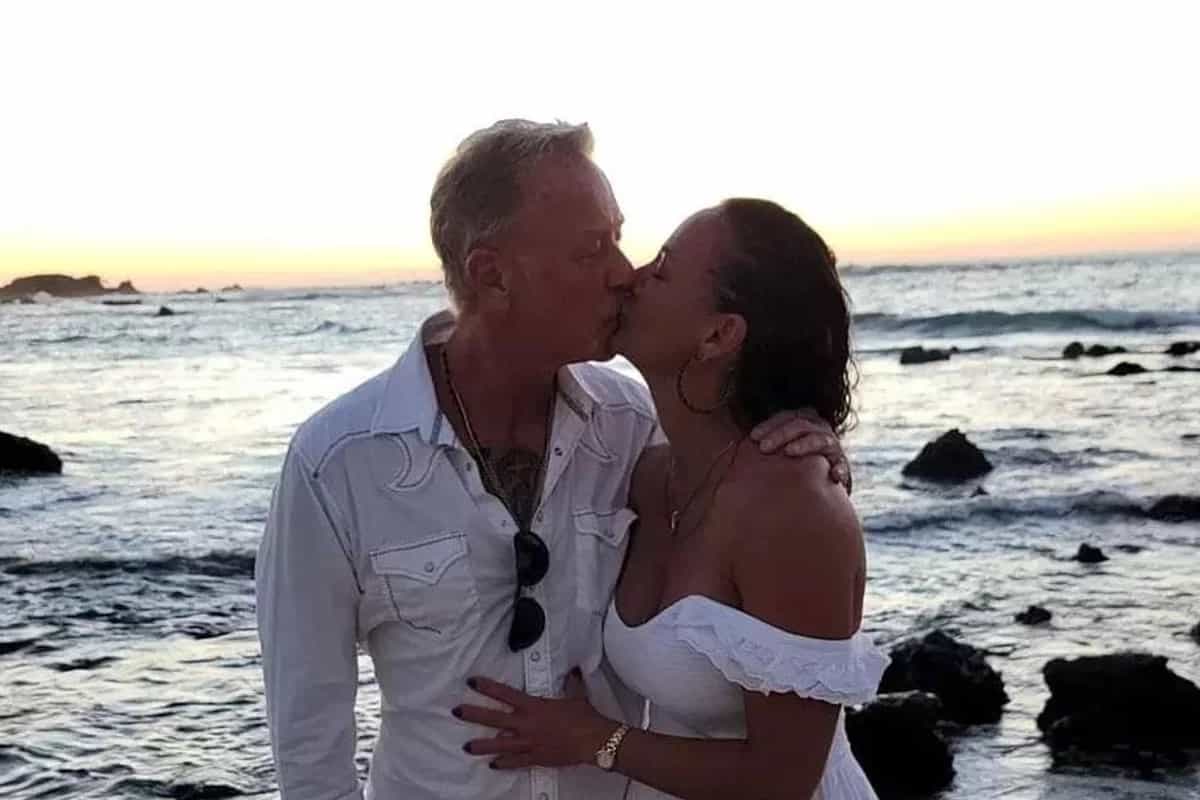 James Hetfield was recently seen with his new love interest, with the pair's private photos surfacing in the public domain through a fan's Instagram post, as Rock Celebrities reports.
The METALLICA frontman had previously grabbed headlines when he filed for divorce from his spouse of twenty-five years, Francesca. This surprising choice left many in disbelief, as their relationship appeared to be flourishing, with Hetfield consistently taking opportunities to acknowledge and compliment his wife in various ways.
Therefore, it was clear that the choice to file for divorce had been a difficult one for him. The musician had become open and emotional during a live performance only a few months prior to the hard decision to part ways with Francesca.
Recently, Hetfield was seen accompanied by an unidentified romantic partner, cheerfully taking various photos in diverse locations. A devoted METALLICA enthusiast posted images of the fresh duo, capturing them sharing a kiss on the shoreline and embracing closely.